Introduction
Amy released a full financial disclosure as part of her 2017 Federal nomination process, which listed her former salaries, present assets, and estimated net worth. Amy and her husband, for example, hold $1.278 million in marketable securities and $423,000 in real estate with a $175,000 mortgage loan, according to this declaration.
Their greatest security asset is $624,000 in the Vanguard Institutional Tr. 2040 fund, which they have invested in. She also holds index funds like the PIMCO Total Return Institutional Class and the JP Morgan Small Cap Growth Fund, among others.
Total assets were $2,070,195, with total liabilities of $175,021 (the mortgage) for a net worth of $1,895,174, according to the financial report. That was in the middle of 2017. In the years since her securities portfolio has likely increased by 10-15%.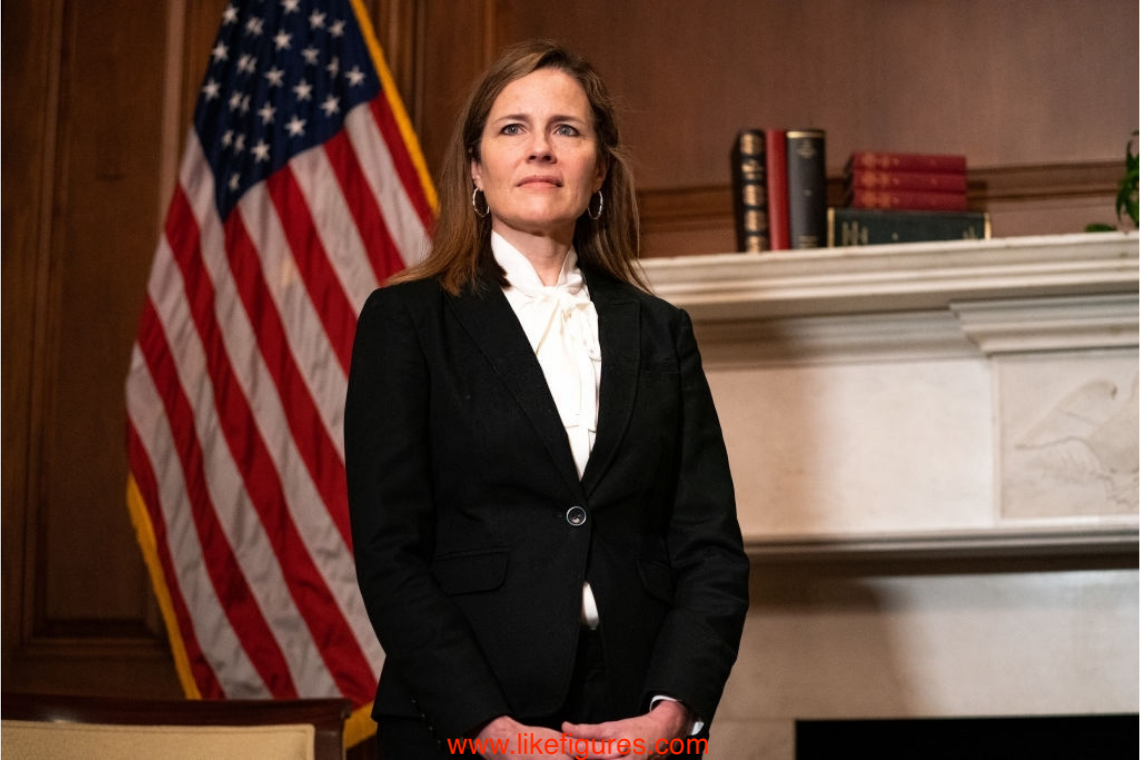 Early Life
Amy Coney Barrett was born on January 28, 1972, in New Orleans, Louisiana. She is the oldest of Michael and Linda Coney's seven children. Michael worked for Shell Oil Company as a lawyer. She earned a magna cum laude and was admitted into Phi Beta Kappa at Rhodes College in Memphis, where she studied English literature.
She obtained a full scholarship to Notre Dame Law School after graduating from undergrad. She was the first in her class to graduate from Notre Dame in 1997, summa cum laude.
Amy worked as a judicial clerk for numerous judges after graduating from law school. She worked for US Supreme Court Justice Antonin Scalia from 1998 to 1999.
She then went into private practice at Miller, Cassidy, Larroca & Lewin in Washington, D.C.
In 2002, she opted to return to Notre Dame to serve as a law professor. She got the school's "Distinguished Professor of the Year" honor three times while at Notre Dame.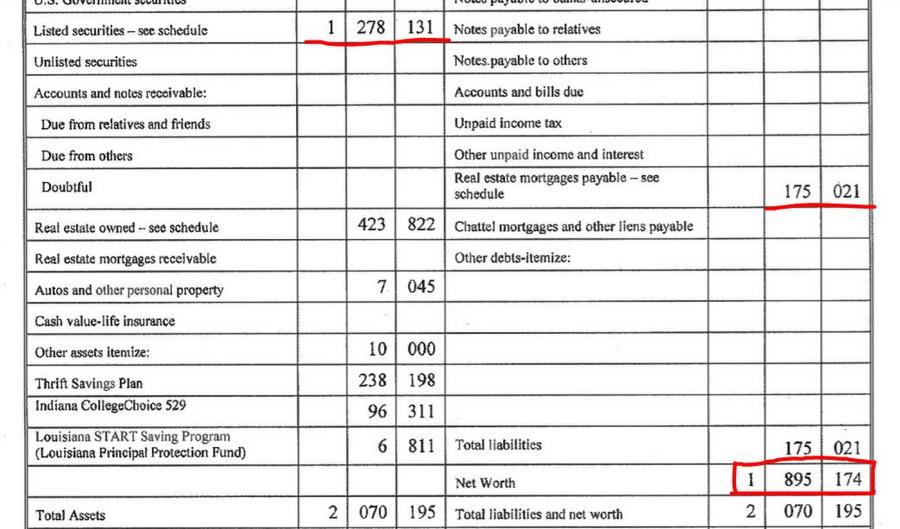 Career
Amy was nominated to serve as a US Circuit Judge of the US Court of Appeals for the Seventh Circuit on May 8, 2017. Amy has expressed anti-abortion beliefs, which is why she is supported by conservative organizations. Left-wing organizations, such as those representing abortion rights organizations and the LGBT community, are vocal in their opposition to her.
She was approved by the Senate Judiciary Committee with an 11-9 vote, and subsequently by the entire Senate with a 54-43 vote. She was the first woman appointed to the Seventh Circuit from a seat in Indiana.
Amy's name was apparently on a shortlist in 2018 to succeed Anthony Kennedy, who announced his retirement in 2017. Brett Kavanaugh was eventually appointed to that seat. According to reports, Kavanaugh advised Trump to keep Amy in mind if another seat became available. He appears to have heeded such advice.
On September 18, 2020, Justice Ruth Bader Ginsburg passed away. Amy was widely regarded as Trump's top choice in the days following her death. Trump's choice for 2020 was formally announced on September 26.
Amy married Jesse M. Barrett, a fellow Notre Dame Law School classmate, in 1999. In South Bend, Indiana, he is a partner with SouthBank Legal. They have a total of seven children, two of whom are Haitian adoptees. They are devout Catholics.
Barrett, Amy Coney Salary and Net Worth:
Amy Coney Barrett has a net worth of $2 million as an American lawyer, judge, and educator. Amy rose to global prominence in September 2020, when President Donald Trump named her to a shortlist of potential Supreme Court justices to replace Ruth Bader Ginsburg. On September 26, 2020, Trump announced her as his choice.
Amy Coney Barrett's annual base salary as a Circuit judge is $209,100. Amy has served as a professor at the University of Notre Dame on occasion. In 2016, her pay as a professor at Notre Dame reached a high of $209,676. Her annual pay will increase to $235,000 if she is confirmed to the US Supreme Court.
Barrett, Amy Coney Wiki, and Biographies
Amy Coney Barrett, a United States Circuit Judge of the United States Court of Appeals for the Seventh Circuit, was born on January 28, 1972 (age 48). She is the first and only woman to serve on the Seventh Circuit Court of Appeals from Indiana.
Her judicial thought has been linked to that of her mentor and former boss, Antonin Scalia, who has been defined as an "originalist" and a "textualist." Barrett's research focuses on statutory interpretation, stare decisis, and originalism.
Barrett, Amy Coney Barrett was born Amy Vivian Coney on January 28, 1972, in New Orleans, Louisiana, United States of America, and is 48 years old as of 2020. Her birthdate is January 28th, and her zodiac sign is Capricorn.
Jesse M. Barrett, Amy Coney Barrett's husband's age Jesse M. Barrett's age, birth date, and birthdate are not publicly disclosed.
Barrett, Amy Coney Dimensions and Weight
Amy Coney is a woman of normal height and weight. If her images, taken in relation to her surroundings, offer any indication, she is rather tall. However, information on her exact height and other bodily measurements is still unavailable. We're keeping an eye on things and will update this post whenever more information becomes available.
Family, Parents, and Siblings of Amy Coney Barrett
Barrett was born and raised in New Orleans, where her father, Michael Coney, was a Shell Oil Company attorney and her mother was a stay-at-home mom. With five sisters and a brother, she is the oldest of seven children.
Bobby Vath, her maternal grandfather, served in WWII. He wrote around 700 letters to Barrett's maternal grandmother, Jeanne Daste, during his Navy service. The Sea Bag: Hurricane Katrina and a Love Revealed, a private family story, including a selection of the letters.
Barrett, Amy Coney Jesse M. Barrett, Jesse M. Barrett, Jesse M. Barrett, Jesse M. Barrett
Amy Coney Barrett is married to Jesse M. Barrett, a former Assistant US Attorney for the Northern District of Indiana. Barrett has joined Southbank Legal in South Bend, Indiana as a partner.
Barrett, Amy Coney Children
Amy Coney and Jesse M. Barrett are the parents of seven children, five biological and two adopted from Haiti. Their biological child, who is the youngest, has special needs. They are residents of South Bend, Indiana.
The left has been bringing up how #AmyConeyBarrett ruled against a pregnant rape victim.

If you see this, you should know, it proves they believe scrutinizing judicial records is good, but also, Barrett was accused of "unconscionable cruelty" when she was one of THREE judges… https://t.co/pm1GdPNets pic.twitter.com/ALwZqHxqB9

— D a r t h C r y p t o (Apogee of Apathy Achieved) (@DefNotDarth) March 24, 2022
Amy Coney Barrett Facts and Measurements
Amy Coney has a number of intriguing statistics and physical measurements that you should be aware of.
Barrett, Amy Coney Wiki, and bio
Amy Coney Barrett's full name is Amy Coney Barrett.
Male or female
Circuit Judge is a job title.
American nationality
White race/ethnicity
Religion is unknown.
Straight sexual orientation
Barrett, Amy Coney Birthday and Age: 48 years old (2020)
Capricorn is the zodiac sign of the Capricorn.
Birthdate: January 28, 1972
New Orleans, Louisiana, United States of America is where he was born.
28 January is my birthday.
Barrett, Amy Body Dimensions
Body measurements are in the process of being updated.
Height: Moderate Average Weight
Bra Cup: Currently being updated
Body Type: To Be Revised
Brown hair color
Barrett, Amy Relationships and Family
Michael Coney, father (Dad)
Linda Coney, mother
Siblings (Brothers and Sisters): There are five sisters and one brother in the family.Marital Status: I'm happily married.
Jesse M. Barrett is her husband.
Barrett, Amy Coney Salary and Net Worth Net Worth: $1 million to $5 million dollars (approx. 2020)
Salary: To be determined
Circuit Judge as a source of income
Amy Barrett's Residence and Automobiles
Living in the United States
Automobiles: A New Car Brand Is Coming
Barrett, Amy Coney Barrett was nominated by President Donald Trump on May 8, 2017, to serve as a United States Circuit Judge on the United States Court of Appeals for the Seventh Circuit, filling the vacancy caused by Judge John Daniel Tinder, who was promoted to senior status on February 18, 2015.
READ MORE:
Grantchester Season 6 Will There Be a Season 8 of Grantchester?
Jack Hoffman Net Worth 2022: Age Height Weight Wife Kids Bio-wiki And Much More
Nelk Boys Net Worth (Update 2022) How He Earns His Income?