Early Years
Pitbull was born Armando Christian Perez to Cuban immigrants in Miami, Florida on January 15, 1981. His parents divorced while he was a child, and he was reared by his mother, who ejected him from their home when he was 16 years old. In Roswell, Georgia, he resided with a foster family for a short time. Pitbull subsequently followed in his father's footsteps and became a drug dealer. Before graduating from Miami Coral Park High School, he attended South Miami Senior High School. After graduating from high school, he took the stage name Pitbull and focused on developing a rap career.
Career
Luther Campbell's Luke Records signed him in 2001. Pitbull began working with Lil Jon when his contract with Luke expired. Pitbull rapped over Jon on a solo single off Lil Jon's 2002 album "Kings of Crunk," which was his first recorded mainstream performance. Pitbull subsequently started releasing mixtapes that included both remixes of popular rap songs as well as his own freestyles.
Pitbull's debut album, "M.I.A.M.I." (short for Money Is A Major Issue), was released in 2004. Lil John produced the first single, "Culo." The album debuted at #2 on the Billboard Rap chart and #14 on the Billboard 200. Pitbull and Sean "Diddy" Combs co-founded Bad Boy Latino the following year, a label dedicated to Latin hip hop, soul, and other tropical music.
Pitbull's second album, El Mariel, was released in 2006. That album also charted at #2 in the United States. He wrote it as a tribute to his father, who had passed away earlier that year. Many of the songs on the album were political in nature, as well as Pitbull's usual party anthems. Pitbull's album The Boatlift was published in 2007, and his single "Go Girl" reached #80 on the Billboard charts. Pitbull Starring in Rebelution, his fourth album, was released in 2009 and debuted at number one on the US Rap chart. Armando was his first full-length Spanish-language album, which he published in 2010. He was one of the musicians nominated for the Billboard Latin Music Awards that year.
Pitbull's album Planet Pit, released in 2011, was a commercial success. He co-wrote the smash tune Hey Baby (Drop It to the Floor) with T-Pain, which reached No. 9 on the Billboard charts. Pitbull's track "Give Me Everything" became his first Billboard chart-topper.
Pitbull Is One of the Wealthiest Rappers in the World.
Global Warming, his 2012 album, debuted at #1 on the US Rap chart for the second time. In support of the record, he embarked on a globe tour. His tune "Back in Time," which was initially recorded for the film Men in Black 3, became a hit. Mickey & Sylvia's song "Love is Strange" from the 1950s is sampled in the song. Pitbull performed "We Are One" with Jennifer Lopez and Claudia Leitte at the 2014 World Cup opening ceremony. In June 2014, he was honored with a star on the Hollywood Walk of Fame.
Pitbull has released the albums Globalization in 2014, which spawned the hit single Time of Our Lives at #9 on the Billboard Hot 100, Dale in 2015, which earned him a Grammy Award for Best Latin Rock, Urban, or Alternative Album, and Climate Change in 2017. Libertad 548, his eleventh studio album, was released in September 2019.
Over the years, Pitbull has had a lot of commercial and critical success. "I Know You Want Me (Calle Ocho)", "Give Me Everything" (with Ne-Yo, Afrojack, and Nayer), "Feel This Moment" (containing Christina Aguilera), "Timber" (featuring Kesha), "Time Of Our Lives" (featuring Ne-Yo), and others are among his big tracks. Pitbull's albums have gone on to sell millions of copies all around the world. Pitbull is known for his numerous collaborations and catchy tunes. He has worked with Jennifer Lopez, Lil John, Shakira, Usher, Diddy, and a slew of other musicians over his career. He's headlined six tours, as well as opening for Britney Spears and Enrique Iglesias, and has two Las Vegas residencies.
Other Business Ventures
Pitbull sponsors a variety of brands outside of music, including Bud Light, Kodak, and Dr. Pepper. He debuted his own scent brand in November 2013. In 2015, he was also involved in Walmart's marketing campaigns. Pitbull is the spokesman and controlling owner of Voli Vodka as if that wasn't enough. Pitbull's Globalization Radio, a new Sirius radio channel he created, debuted in May 2015. It concentrates on international Dance/DEM and R&B Hip-hop. In 2019, he joined Boost Mobile and launched a series of advertisements to "boost," or grow, the brand into Spanish-speaking regions. In February 2020, he appeared in a Super Bowl commercial featuring Jennifer Lopez, DJ Khaled, and Steven Van Zandt, among others.
Pitbull earned $35 million through tours, endorsements, royalties, and other sources between September 2017 and September 2018. That was enough to make him one of the world's top ten highest-paid rappers. Pitbull earned $18 million between September 2018 and September 2019.
We're just getting started. Congratulations to @RossChastain and the @TeamTrackhouse team! https://t.co/vnkRJZnc8h

— Pitbull (@pitbull) March 28, 2022
Personal Experiences
Pitbull and Barbara Alba have two children together. They split up in 2011. He has two other children, but he has kept the intricacies of their parenting relationship hidden from the public eye.
Philanthropy
Pittbull is involved in a number of charitable organizations. During Hurricane Maria in 2017, he utilized his own private plane to evacuate people who required medical assistance from Puerto Rico to the mainland United States. Pitbull dedicates his time to assisting the Latino population in Little Havana, Miami. Over the years, he has concentrated his energies on activities that will aid in the reduction of poverty through education. In Little Havana, he founded Sports Leadership and Management, a tuition-free public charter school. The program is now available in Las Vegas, Atlanta, and Miami. It has a graduation rate of 96 percent.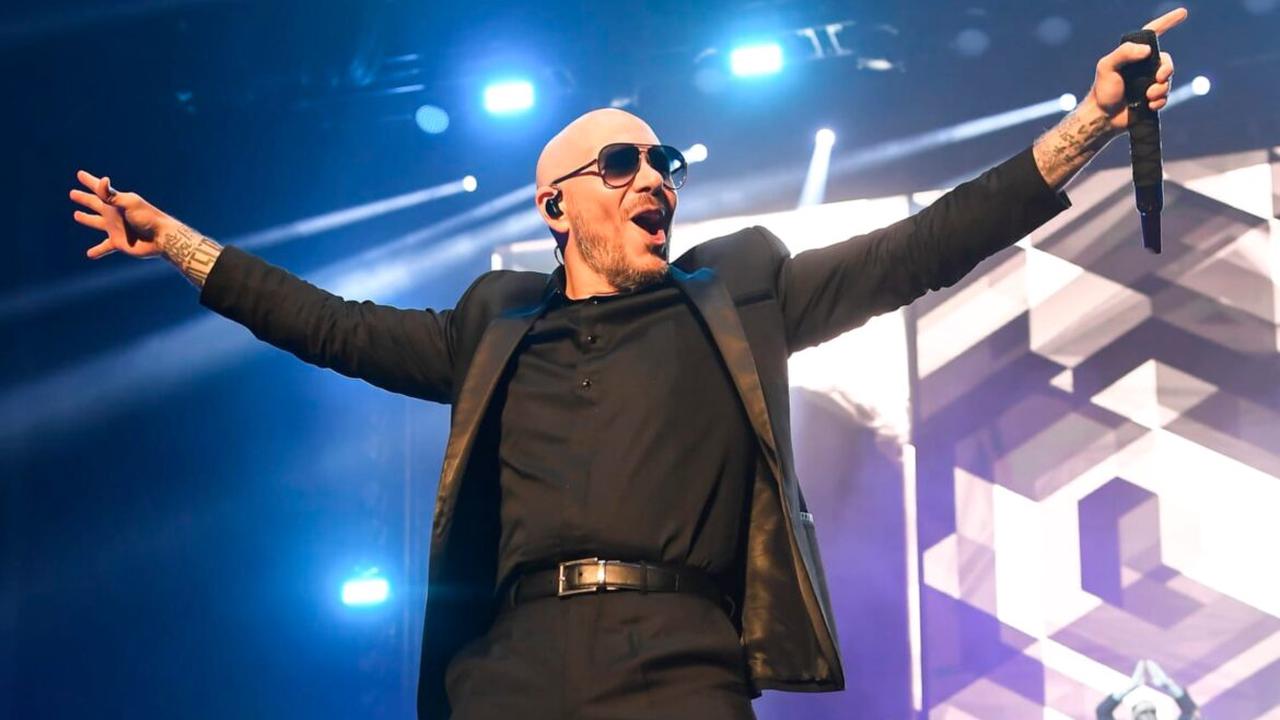 Net Worth
Pitbull has a net worth of $100 million. Pitbull is a Cuban-American rapper and songwriter. Pitbull is one of the most well-known musical performers today. He's also a businessman and a spokesperson for a number of companies.
 How Much Does Pitbull Make a Year?
Pitbull Career Earnings By Year:
2007
$6 million
2008
$4 million
2009
$8 million
2010
$8 million
2011
$6 million
2012
$10 million
2013
$11 million
2014
$12 million
2015
$7 million
2016
$20 million
2017
$27 million
2018
$35 million
2019
$18 million
Total:
$182 million
READ MORE:
Amy Coney Barrett Net Worth and Salery Update 2022
Parker Schnabel Net Worth How Much Money Does Parker Schnabel's Crew Make?
How Much Chris Kattan Net Worth in 2022? Also Know About Biography And Career