Early Life
Chris Pine was born Christopher Whitelaw Pine in Los Angeles, California, on August 26, 1980. Robert Pine, his father, is still working as an actor, while Gwynne Gilford, his mother, resigned from performing in the late 1980s and became a psychotherapist.
Chris attended Oakwood School in the San Fernando Valley with his older sister Katherine. He subsequently went to the University of California, Berkeley, where he became a member of the UC Berkeley Theater Department and earned a B.A. in English in 2002.
Pine was also an exchange student, spending a year at the University of Leeds in England and then studying acting at the American Conservatory Theater in San Francisco.
Career
Pine's career began in 2003, with cameo appearances on episodes of "ER," "CSI: Miami," and "The Guardian." The following year, he participated in the short film "Why Germany?" and in "The Princess Diaries 2: Royal Engagement," in which he played Anne Hathaway's love interest and garnered $134.7 million at the box office.
Chris participated in the critically acclaimed HBO series "Six Feet Under" as a guest star in 2005, as well as in the short film "The Bulls" and the indie film "Confession."
He appeared in "Just My Luck," "Blind Dating," "Smokin' Aces," and the made-for-television film "Surrender, Dorothy" in 2006, as well as "The Atheist," a one-man drama staged at New York's Center Stage.
Pine co-starred with Scott Wolf in a Los Angeles production of Neil LaBute's "Fat Pig" the following year, and he went on to star in "Farragut North" at the Geffen Playhouse in 2009 and "The Lieutenant of Inishmore" at the Mark Taper Forum in 2010 (for which he won a Los Angeles Drama Critics Circle Award).
Chris starred as Captain Kirk in the 2009 film "Star Trek," which grossed $385.7 million at the box office. He appeared on "Saturday Night Live" with Zachary Quinto and Leonard Nimoy in May of that year to promote the film.
Pine returned to the role in "Star Trek Into Darkness" in 2013 and "Star Trek Beyond" in 2016. In 2011, he starred in the documentary "The Captains," written and directed by William Shatner, the original Captain Kirk.
Chris co-starred in "This Means War" with Reese Witherspoon and Tom Hardy the following year, and in 2014, he played the title role in "Jack Ryan: Shadow Recruit," appeared in "Horrible Bosses 2," and played a fairy tale prince in "Into the Woods," all of which grossed over $100 million at the box office.
He began voicing Dr. Devizo and Robo-Dino on "SuperMansion," earning him a 2016 Primetime Emmy nomination for Outstanding Character Voice-Over Performance. In 2015, he played a reclusive musician on the Netflix series "Wet Hot American Summer: First Day of Camp" (reprising his role in 2017 for "Wet Hot American Summer: Ten Years Later") and began voicing Dr. Devizo and Robo-Dino on "Wet Hot American Summer.
RT @Variety: First look 'Z for Zachariah' starring Chris Pine, @MargotRobbie, Chiwetel Ejiofor http://t.co/zvXCGTdlpa pic.twitter.com/N0EgTzefLT

— Chris Pine (@_CPine_) November 10, 2014
Pine appeared in three episodes of TBS's "Angie Tribeca" in 2017 and starred as Steve Trevor in "Wonder Woman," which grossed an incredible $821.8 million at the box office. He'll be seen again in "Wonder Woman 1984," which will be released in 2020.
Chris gave his voice to "Spider-Man: Into the Spider-Verse" and appeared in "A Wrinkle in Time" and "Outlaw King" in 2018. In 2019, he appeared in and produced the TNT limited series "I Am the Night," and he'll also star in and produce an upcoming Hulu limited series based on the biography "Bobby Kennedy: The Making of a Liberal Icon" and the film "Violence of Action." Pine has also been cast in the film "Newsflash" as Walter Cronkite.
Relationship
Chris started dating British actress Annabelle Wallis in 2018, and he has previously dated actresses Beau Garrett and Olivia Munn, as well as model Dominique Piek. Pine has indicated that he is not religious, but does have a "spiritual outlook," and that he considers himself to be a "left-leaning liberal.
" During the 2016 election, Chris and his "Star Trek" co-stars endorsed the Trek Against Trump effort, and he starred in a video alongside director Joss Whedon encouraging people to vote.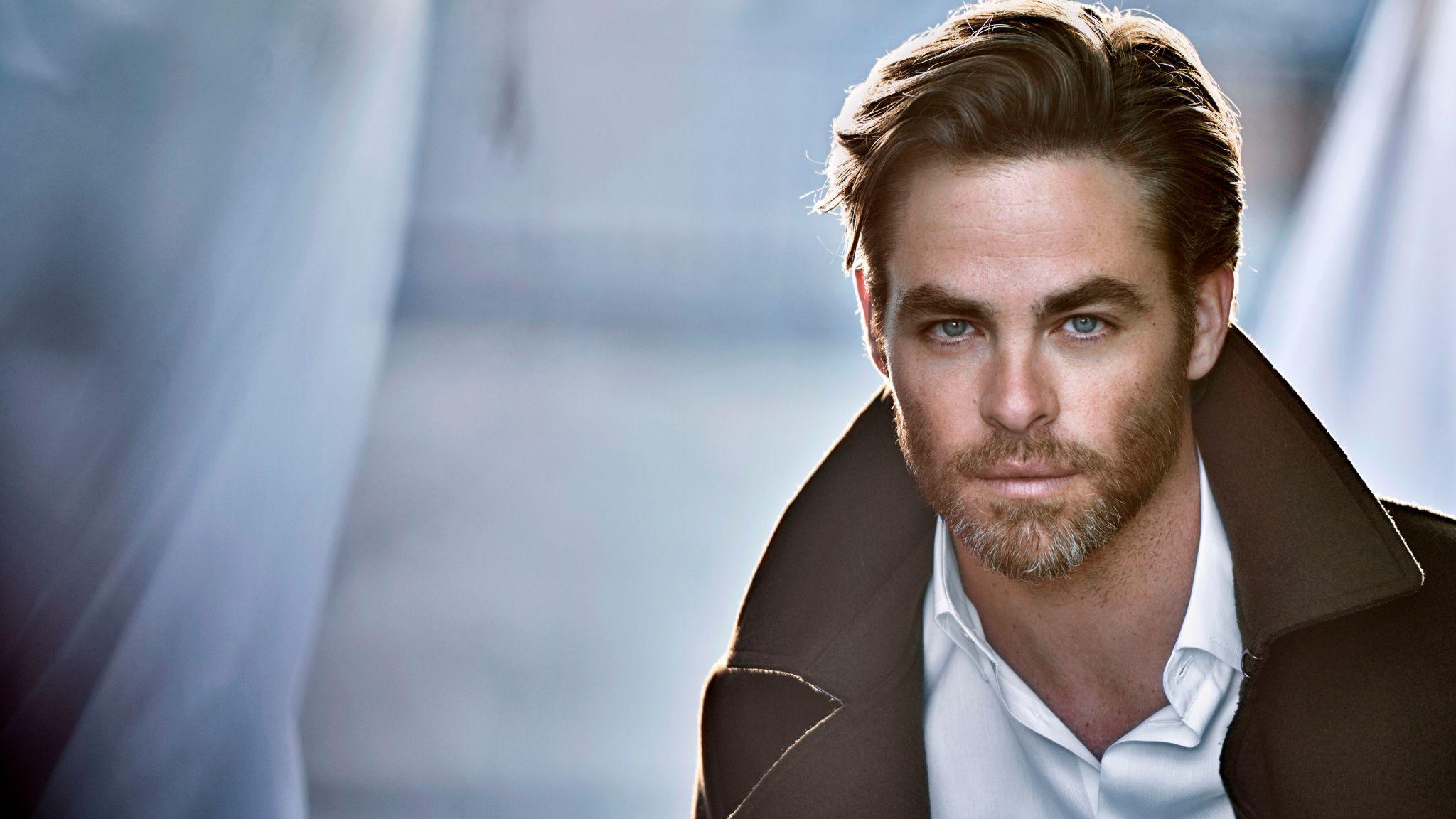 Pine was charged with DUI near Methven, Canterbury, in March 2014, while filming "Z for Zachariah." He failed a roadside breath alcohol test. He admitted to drinking four vodkas that night and pled guilty to drunk driving. Chris' driving privileges in New Zealand were suspended for six months, and he was fined NZ$93.
Pine was selected Male Star of the Year by CinemaCon in 2013, and he earned a Teen Choice Award for Choice Movie Actor: Action for "Wonder Woman" in 2017. The Boston Society of Film Critics and the Denver Film Critics Society both gave Best Ensemble prizes to the cast of "Star Trek," and Chris shared a 2014 Satellite Award with him
"Into the Woods" co-stars. Pine was selected Male Star of Tomorrow at the ShoWest Convention in 2009, winning a Scream Award for Best Science Fiction Actor for "Star Trek."
Real Estate:
In 2010, Chris bought a 2,200 square foot house from actor Jason Lee in the Los Feliz neighborhood of Los Angeles. The three-bedroom home, which has a swimming pool, spa, and wine cellar, cost him $3.104 million.
Chris Pine's Net Worth and Salary:
Chris Pine is a $30 million dollar actor from the United States. Pine's cinematic career began with appearances in films such as "The Princess Diaries 2: Royal Engagement" (2004) and "Just My Luck" (2006), but his breakthrough role came in the 2009 reboot of "Star Trek," in which he played the famous Captain James T. Kirk.
The role catapulted the young actor to stardom in Hollywood. "Horrible Bosses 2" (2014), "Jack Ryan: Shadow Recruit" (2014), and "Wonder Woman" are among her other prominent cinematic roles (2017). Chris was listed #27 on "Entertainment Weekly's" "30 Under 30" list in 2008.
Chris Pine's Age Is Unknown.
Chris Pine is currently 41 years old (26 August 1980).
Chris Pine's Salary: How Much Does He Earn?
Chris Pine's annual compensation is projected to be $4 million.
Chris Pine's Height: How Tall Is He?
Chris Pine stands at 1.8 m (6′ 0″) tall.
READ MORE:
Cautious Hero Season 2 What We Know About Release Date?
Don Omar Net Worth How Much Money Does Don Omar Have?
Pitbull Net Worth How Much Does Pitbull Make a Year?