Billy Joel is an American musician and songwriter best known for his song "Piano Man," which was his first hit and catapulted him to fame. Since the 1970s, the singer has had a lot of success and has recorded 13 full-length albums, making him one of the best-selling artists in history and the third best-selling US solo artist ever. Joel is one of the wealthiest musicians alive today, with 150 million album sales under his credit.
"Uptown Girl," "We Didn't Start The Fire," and "She's Always a Woman" are among Joel's most well-known singles. Billy Joel's net worth was accumulated in a variety of ways. Billy Joel has amassed hundreds of millions of dollars over the course of his career as one of the best-selling music artists of all time, with more than 150 million recordings sold worldwide.
Though his individual albums have all sold millions of copies, Joel's most successful album is the collection Greatest Hits – Volume 1 & 2, which has sold an incredible 23 million copies in the United States alone, making it one of the best-selling albums of all time.
Despite the fact that Joel stopped recording new music decades ago, he continues to profit from his classics owing to streaming platforms like Spotify. On the platform, the artist has over 14 million monthly listeners, and the majority of his tracks have received hundreds of millions of plays.
He also receives royalties for his songs being utilized in advertising, movies, and television shows, as his music is ubiquitous. Furthermore, Joel seems to never stop touring, and he has maintained a Madison Square Garden residency since 2014. Joel performed his 70th monthly event at the big arena at the beginning of 2020, and it is estimated that he earns over $50 million per year while he is on the road.
Early Life:
On May 9, 1949, in the Bronx, New York City, William Martin Joel was born. His German father was a classical pianist and businessman. His family escaped the Nazis by way of Switzerland and Cuba, eventually arriving in the United States. Joel's mother was born in Kent, England.
His parents met in the late 1930s at a City College of New York Gilbert and Sullivan concert. While he was still young, his family relocated to Hicksville, Long Island. He grew up with his younger sister, Judy, there. In 1957, his parents split, and his father relocated to Austria, where he remarried.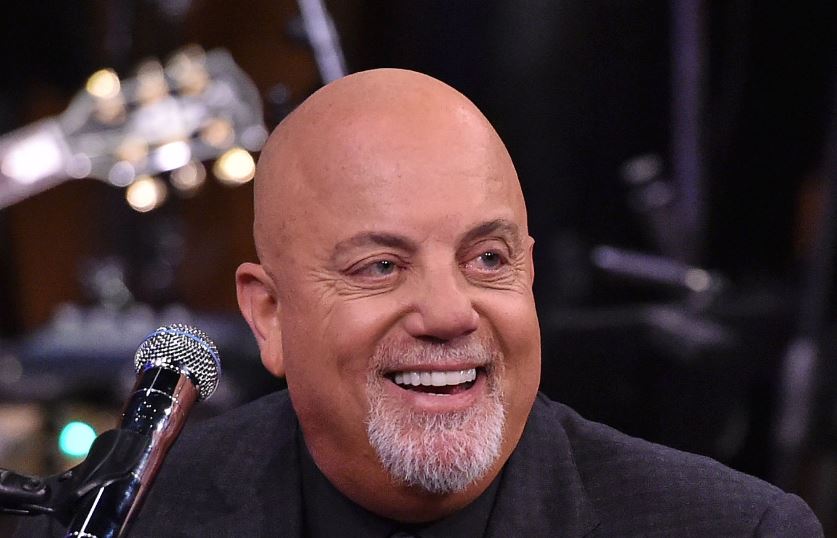 Alexander Joel, Joel's father's half-brother, pursued a career in music and served as the principal musical director of the Staatstheater Braunschweig from 2001 to 2014. Joel began taking piano lessons at the age of four, at his mother's request. He developed a love for and appreciation for classical music as a result, which he still feels now.
His passion for all things music led him to form his first band, The Echoes when he was only 14 years old. He attended Hicksville High School but did not graduate due to a lack of credits. Rather than taking summer classes to complete his education, he chose to pursue a full-time musical career.
Also Read: Kodak Black Net Worth: How This Person Made This Money
Career:
In 1967, Joel left The Echoes (later renamed the Lost Souls) and joined the Hassles. The Hassles were signed to United Artists Records and recorded a number of songs and albums, none of which had any success. In 1969, Joel and the band's drummer, Jon Small, established the duo Attila. Their self-titled album was published in July 1970, but their collaboration did not last long since Joel had an affair with Elizabeth Small, Small's wife.
Joel went solo in 1971, signing a deal with Family Productions and releasing "Cold Spring Harbor," his first solo album (1971). Despite the album's failure to chart, he was noticed by Columbia Records, who signed him in 1972. He released the albums with Columbia Records "Piano Man" (1973), "Streetlife Serenade" (1974), and "Turnstiles" (1976) were his first solo albums, but it wasn't until his fourth solo album "The Stranger" (1977) that he broke through to public success.
"The Stranger" was a successful song with "Just the Way You Are," "Only the Good Die Young," and "She's Always a Woman." ", "52nd Street" (1978), "Glass Houses" (1980), "The Nylon Curtain" (1982), "An Innocent Man" (1983), "The Bridge" (1986), "Storm Front" (1989), and "River of Dreams" (1990) were among his subsequent albums (1993).
Billy Joel has sold over 150 million records worldwide, making him one of the best-selling artists in history. He is a member of the Songwriter Hall of Fame and the Rock & Roll Hall of Fame, with 23 Grammy nominations and six wins.
ng music in 1993. However, in 2001, he released the album "Fantasies & Delusions." The CD features classical piano works performed by his old friend and pianist Richard Hyung-ki Joo, in a break from his normal style and material.
Since then, Joel has toured on his own and with other musicians such as Elton John. He has also had a monthly residency at Madison Square Garden since 2014, and on January 25, 2020, he performed his 72nd consecutive monthly event there. Joel is so well-known that his greatest hits compilation CD, "Greatest Hits Vol. 1 & 2" (1985), became one of the best-selling albums in the United States. In 2013, he earned the Kennedy Center Honors.
Also Read: Kylie Jenner Net Worth: Who Is Richer Kylie or Kim?
Elizabeth Weber Small was Joel's first and only wife. She was married to Jon Small, his musical partner in the short-lived group Attila, with whom she had a son when their relationship began. When the affair was uncovered, Weber ended her relationship with both men (temporarily). In 1973, Weber and Joel married, and she took over as his manager. Joel's songs "She's Got a Way" and "She's Always a Woman," as well as the waitress role in "Piano Man," we're all inspired by her, according to his former producer Artie Ripp. On July 20, 1982, they got divorced.
In March 1985, Joel married for the second time, to model Christie Brinkley. Alexa Ray Joel was born on December 29, 1985. Ray Charles, one of Joel's musical inspirations, inspired Alexa's middle name. On August 26, 1994, Joel and Brinkley got divorced.
Joel married Katie Lee, his third wife, on October 2, 2004. Lee was 23 years old at the time of the wedding, and Joel was 55. Alexa Ray, Joel's daughter at the time, was maid of honor. Christie Brinkley, Joel's second wife, was present at the wedding and offered the couple her blessing. They announced their split on June 17, 2009.
Joel married for the fourth time on July 4, 2015, at his Long Island house, to Alexis Roderick, an equestrian and former Morgan Stanley executive. Andrew Cuomo, the Governor of New York, presided over the event. They had been dating since 2009. Della Rose Joel, the couple's first child, was born on August 12, 2015. Remy Anne Joel, the couple's second daughter, was born on October 22, 2017.
In 2002, Joel paid $22 million for a home on Centre Island, New York. He also has a residence in Sag Harbor. In November 2015, Joel's waterfront home in Manalapan, Florida, was put on the market. The 3.76-acre (1.52-hectare) property sold for US$10.2 million on January 28, 2020.
Also Read: Young Dolph Net Worth: Know His Journey of Becoming Richer
Real Estate:
Billy has a slew of beautiful homes across the country, including ones in Florida and Long Island, New York. He owns a house in Sag Harbor, Long Island. He owns a 14,000-square-foot house in Oyster Bay that he purchased for $22.5 million in 2002.
He spent just under $12 million on two 4-acre estates in Manalapan, Florida, in 2014. One of the properties was undeveloped, while the other had a nearly 9,000 square foot mansion on it. In 2015, he put the entire compound up for sale for $29 million. He was asking $19.5 million for the mansion alone (not including the undeveloped land).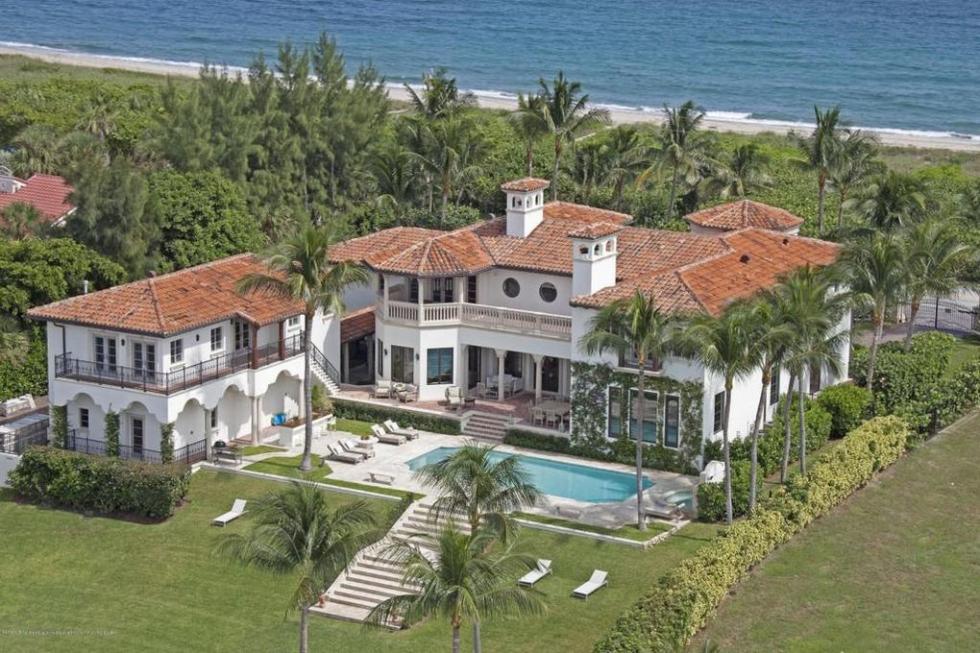 In January 2020, he accepted $10.3 million. He didn't sell the undeveloped land, which accounted for around three of the four acres on the property. He paid $5.9 million for a townhouse in New York. In their divorce, his ex-wife Katie Lee obtained this property. In 2011, she sold it for $12.9 million.
He has previously sold residences to Sting, Jerry Seinfeld, and Mickey Drexler, a retail executive. He's jokingly dubbed himself "realtor to the stars."