Now that Kaido has revealed that Roger was not a Devil Fruit user, the conflict between Luffy and Kaido is set to resume in the next thrilling chapter of One Piece. Keeping that in mind, let's take a closer look at One Piece Chapter 1048 raw scan leaks and spoilers.
Now, let's begin the dissection of One Piece Chapter 1048. Those who follow manga are ecstatic about the most recent developments in the series. Over 1000 chapters have been published in the series, and fans are eagerly awaiting the long-awaited fight between Luffy and Kaido, as Luffy has just achieved Gear 5.
The Release Date For One Piece Chapter 1048 In the Anime
When there is terrible news, there is also good news. The good news is that this isn't a break that just applies to this particular series. The Japanese Golden Week holiday is to blame for this unannounced hiatus.
For those who don't know, the 29th of April marks the beginning of Golden Week, a weeklong celebration of national holidays. Known as one of Japan's busiest weeks of the year, it begins on April 30 and ends on May 6. In all, four national holidays are said to be celebrated throughout Golden Week, including Showa Day, Constitutional Memorial Day, Greenery Day, and Children's Day, among others.
Many firms shut and offer their staff a day off in order to commemorate the occasion.
There is no cause for concern on the part of fans, however, since the author has no plans to delay the publication of the next chapter anymore. One Piece Chapter 1048 is expected to be published on Sunday, May 8, 2022, according to rumors.
Manga Plus and Viz Media will release it in English around the globe.
Despite still being a week out from its official release, the new chapter is already trending on social media across the globe. It's possible that Orochi isn't dead after all, since certain spoilers have leaked.
Keep an eye on our site for more timely and topical information, as well as breaking news from around the globe.
Paper lanterns are released as part of the annual Fire Festival. Because they know that if Luffy defeats Kaidou, Wano Country will be liberated, the samurai in Skull Dome resolve to not care about the repercussions. This enabled Orochi to shift into his beast form when the Seastone nail was removed.
Read More: King's Game Anime Season 2 Release Date: Is This Series Coming in 2022!
What's In-Store for One Piece's 1048th Chapter?
While the next chapter of One Piece has yet to be revealed, based on the previous week's chapter, we can safely assume that Kaido and Luffy will square off. We also see Luffy gearing up to confront Kaido at the close of chapter 1047. As we've seen in previous chapters, Kaido seems to be losing strength as the series progresses, and Eiichiro Oda has been underlining this fact throughout the series.
All of these indicate Luffy becoming victorious in the battle. It remains to be seen whether or not Luffy's next assault will be the last blow in this battle.
Read More: The Tower of God Anime Season 2: Will There Ever Be a Season 2?
Chapter 1048 of One Piece Has Been Postponed and Will Now Be Released on a New Date and Time.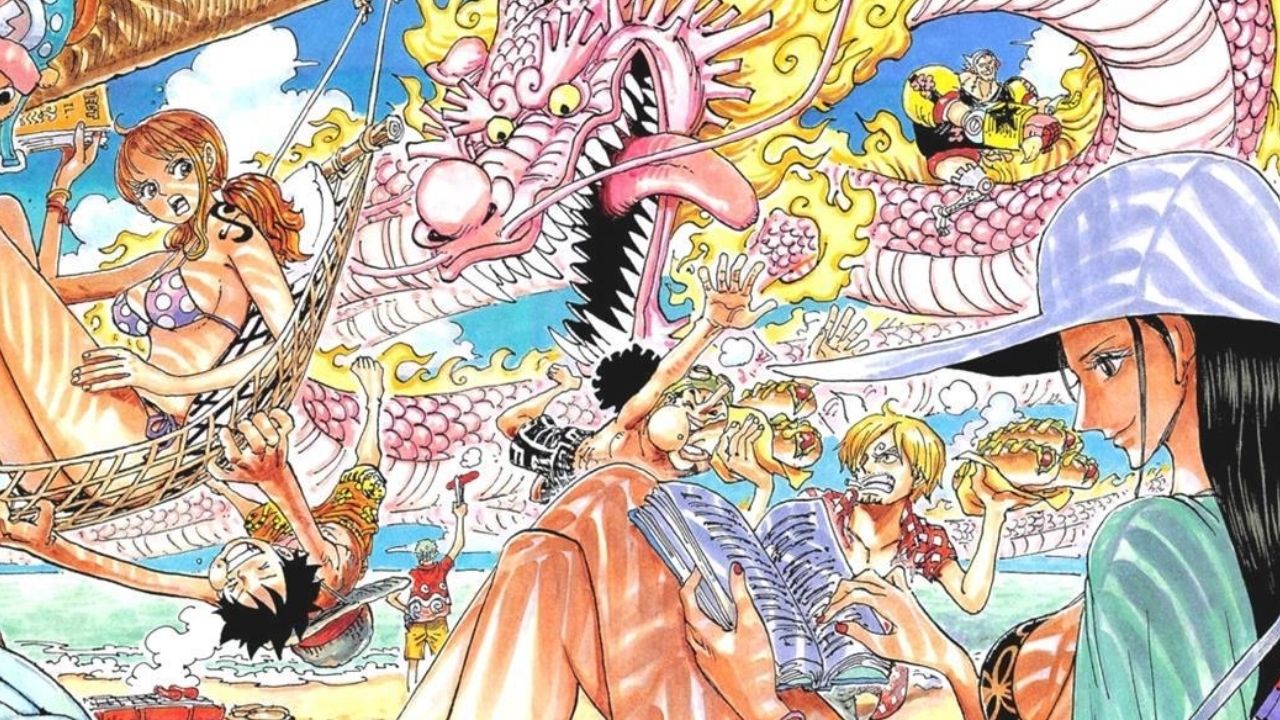 With yet another week's worth of delays, One Piece fans were becoming impatient waiting for the next installment. This means that the publishing date for One Piece Chapter 1048 has been pushed out to May 8, 2022. Fans will be able to read the new chapter on Viz and Manga Plus as usual. These are the dates and times for the publication of Chapter 1048.
Pacific Standard Time: 8 a.m.
10 a.m. Central Standard Time
Eastern Standard Time (EST): 11 a.m.
4 p.m. BST in the United Kingdom
5 p.m. Central European Summer Time
India the hour is IST 8:30