Some video streaming providers specialise on original or on-demand programming, while others may be able to completely replace your cable subscription.
YouTube TV employs the latter method, merging more than 80 sports, news, and entertainment channels into a single package. It also offers excellent DVR capabilities and supports a broad range of devices.
Isn't it fantastic?
If you've been thinking of cutting the cord on your cable TV for the first time but aren't sure if YouTube TV will supply you with the channels you've been viewing, we've got you covered!
From why you should (or shouldn't) utilise YouTube TV to how to broadcast on YouTube TV, here's everything you need to know about YouTube Live TV.
What is YouTube Live TV?
YouTube TV was initially confined to a few North American cities when it launched in 2017, but that swiftly changed in 2019 with a major update that enabled support for all 210 locations in the region.
Its channel collection has also been significantly expanded. With over 70 channels currently accessible, including the four major national broadcasters (FOX, ABC, NBC, and CBS), you have a huge selection of shows to choose from.
Despite its name, YouTube TV does not actually belong to YouTube (to understand YouTube better, we suggest you have a look at some important YouTube statistics).
Google is in charge of both of them as separate platforms. However, there are certain instances where the two collide, such as with YouTube Originals. However, if you want to watch both, you'll need two separate apps on your streaming device.
YouTube TV was previously only available on a limited number of devices, but it is now available on a variety of 4K TVs from Samsung, Vizio, Sony, LG, Hisense, and TCL, as well as all major streaming device platforms.
At the end of 2019, Google reported that YouTube TV has over 2 million subscribers. This is less than Sling, but more than double the number of AT&T TV Now subscribers.
What's the Best Way to Watch Live TV on YouTube?
Despite the fact that YouTube TV's most appealing feature is its simple user interface, not all of its capabilities and features are instantly obvious. So, for your convenience, we've compiled a list of tips and tricks to help you get the most out of your YouTube TV viewing experience:
Make your YouTube Live TV Guide unique.
To change the guide's settings, go to Settings, then Live Guide, and untick the channels you don't want to see. Next, drag the three-line buttons to change the channel order.
You may also utilise the triple-dot button on a single channel to receive handy alternatives like "move to top" or "move to bottom" depending on your viewing preferences using YouTube TV's UI.
When you get back to your TV, make sure you select "Custom" rather than "Default" at the top of the guide.
Your Favorite Shows Can Be Recorded
YouTube TV does not have a traditional DVR. Instead, it has a "Add to Library" option that archives ALL episodes of any given show automatically.
You may watch these recorded episodes for up to 9 months after they first air; however, there is no limit to how many you can record. For better or worse, this means you won't be able to pause reruns or remove episodes from your recording queue.
Save individual sporting events
By going to the show page and selecting "Add to Library," you will be able to store a programme. If you're looking at a show in the live guide, you'll need to click "More Info" first to go to that page. Your recorded programmes will be saved in the "Library" section of the app.
While you cannot record individual episodes of television shows on YouTube TV, you can record individual sporting events.
Choose a live event that hasn't yet broadcast from the live guide, then click "More Info," then "Add to library." You'll be able to store a single event, an entire league, or even create group-based recordings.
Before watching a recorded sports programme, keep your score hidden.
To prevent seeing spoilers before watching any of the games you've recorded, go to your team's data page (you can locate it using the search tool), then choose "Hide all scores for this league" (or team, depending on the options available).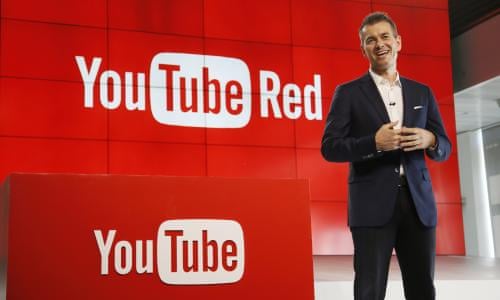 Keep in mind that you'll have to repeat this process for each league/team whose scores you wish to hide before viewing their game.
While shows are being recorded, you may watch them.
Do you want to record a live broadcast so you may skip the commercials? You have two options after you've added the desired show to your collection.
You may either pick it from the live guide list or go to the Library and seek for it under the "Recording Now" category under Scheduled. When you select a programme, you will be given the choice of starting at the beginning.
YouTube Live TV's Benefits
Multiple Devices
Supported Extensive
Channel Selection
Free Trial
YouTube Live TV's Disadvantages
There isn't a Skip-Ad option.
Subscription fees are too expensive.
A Difficult Layout