Best Animates Movies on NETFLIX Everyone Should Watch Here-
Rick and Morty Season 5
Brilliant but boozy scientist Rick hijacks his fretful teenage grandson, Morty, for wild escapades in other worlds and alternate dimensions.
Starring:
Justin Roiland, Chris Parnell, Spencer Grammer
Creators:
Dan Harmon, Justin Roiland
BoJack Horseman Season 6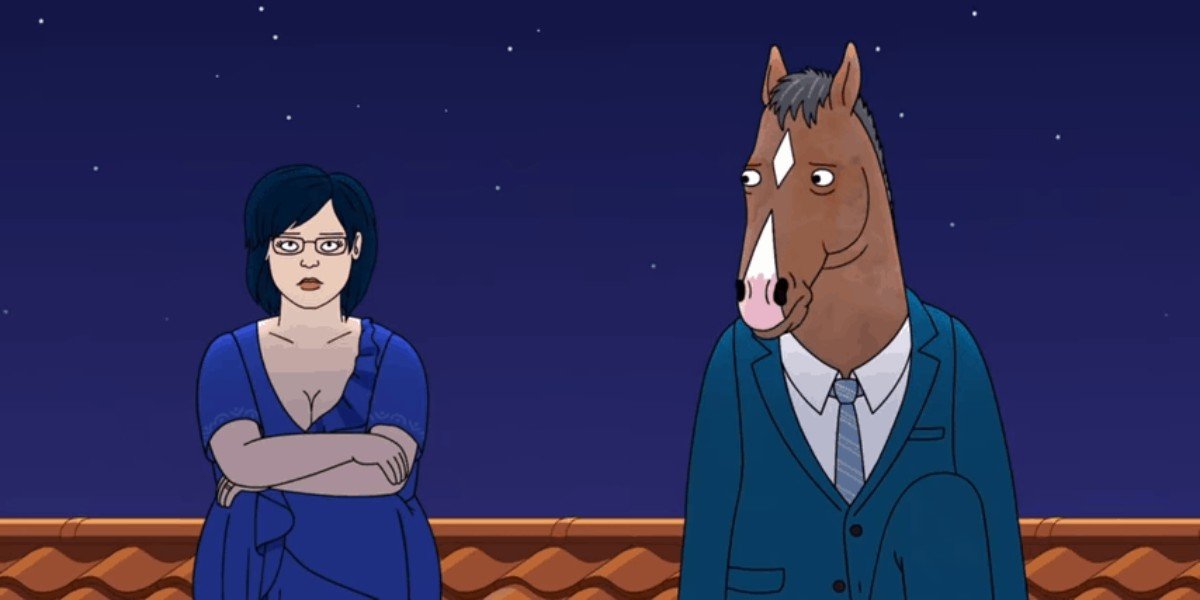 Meet the most beloved sitcom horse of the '90s, 20 years later. He's a curmudgeon with a heart of…not quite gold…but something like gold. Copper?
Starring:
Will Arnett, Aaron Paul, Amy Sedaris
Creators:
Raphael Bob-Waksberg
Arcane Season 1
Amid the stark discord of twin cities Piltover and Zaun, two sisters fight on rival sides of a war between magic technologies and clashing convictions.
Starring:
Hailee Steinfeld, Katie Leung, Kevin Alejandro
Creators:
Christian Linke, Alex Yee
Scissor Seven
Seeking to recover his memory, a scissor-wielding, hairdressing, bungling quasi-assassin stumbles into a struggle for power among feuding factions.
Starring:
He Xiaofeng, Jiang Guangtao, Duan Yixuan
Big Mouth Season 5
Teenage friends find their lives upended by the wonders and horrors of puberty in this edgy comedy from real-life pals Nick Kroll and Andrew Goldberg.
Starring:
Nick Kroll, John Mulaney, Jessi Klein
Creators:
Nick Kroll, Andrew Goldberg, Mark Levin, Jennifer Flackett
Disenchantment Season 4
Princess duties call, but she'd rather be drinking. Free-spirited Bean exasperates the king as she wreaks havoc with her demon and elf pals.
Starring:
Abbi Jacobson, Eric André, Nat Faxon
Hoops Season 1
A foul-mouthed high school basketball coach is sure he'll hit the big leagues if he can only turn his terrible team around. Good luck with that.
Starring:
Jake Johnson, Ron Funches, Cleo King
Final Space Season 3
After meeting an adorable alien with planet-destroying capabilities, a human prisoner in space goes on an interstellar adventure to save the universe.
Starring:
Olan Rogers, Tom Kenny, Steven Yeun
Sausage Party
After making a gruesome discovery about life beyond the supermarket, an affable sausage strives to save his fellow foods in this raunchy comedy.
Starring:
Michael Cera, James Franco, Bill Hader
The Knight and the Princess
A fictional account of the heroic quests of a 7th-century knight, from rescuing hostages abducted by pirates in the Indian Sea to taking on a tyrant.
Starring:
Medhat Saleh, Mohamed Henedi, Donia Samir Ghanim