According to Terminal List's Jeanne Tripplehorn. It was a "extraordinary" experience to make Waterworld,
Actress Jeanne Tripplehorn, who just appeared on The Terminal List, talks about the "physically grueling" experience of filming Waterworld in 1995.
For Waterworld, Jeanne Tripplehorn went above and above.
A look back at the Terminal List actress's career highlights, including movies like Basic Instinct, The Firm and Big Love, is featured in the latest issue of PEOPLE. Waterworld, a 1995 movie in which Tripplehorn featured alongside Kevin Costner, was one of several films that brought back many fond memories for her.
Related Post: Only murders,' Selena Gomez claims. "Older Version" Alex from Wizards of Waverly Place appears to be Mabel.
While working on Waterworld, I thought it was an exceptional film since we didn't use a lot of special effects," she says PEOPLE about the film, which was directed by Kevin Reynolds. "Some of the special effects, like the baked potato we're floating around in, are just plain awful. But I knew it would be the last of its kind. Cecil B. DeMille-like in the fact that there were no computer-generated characters. Those were the ones we had."
She acknowledges that the enormous production was "physically exhausting" to the point that she was "so tremendously seasick" on a number of occasions.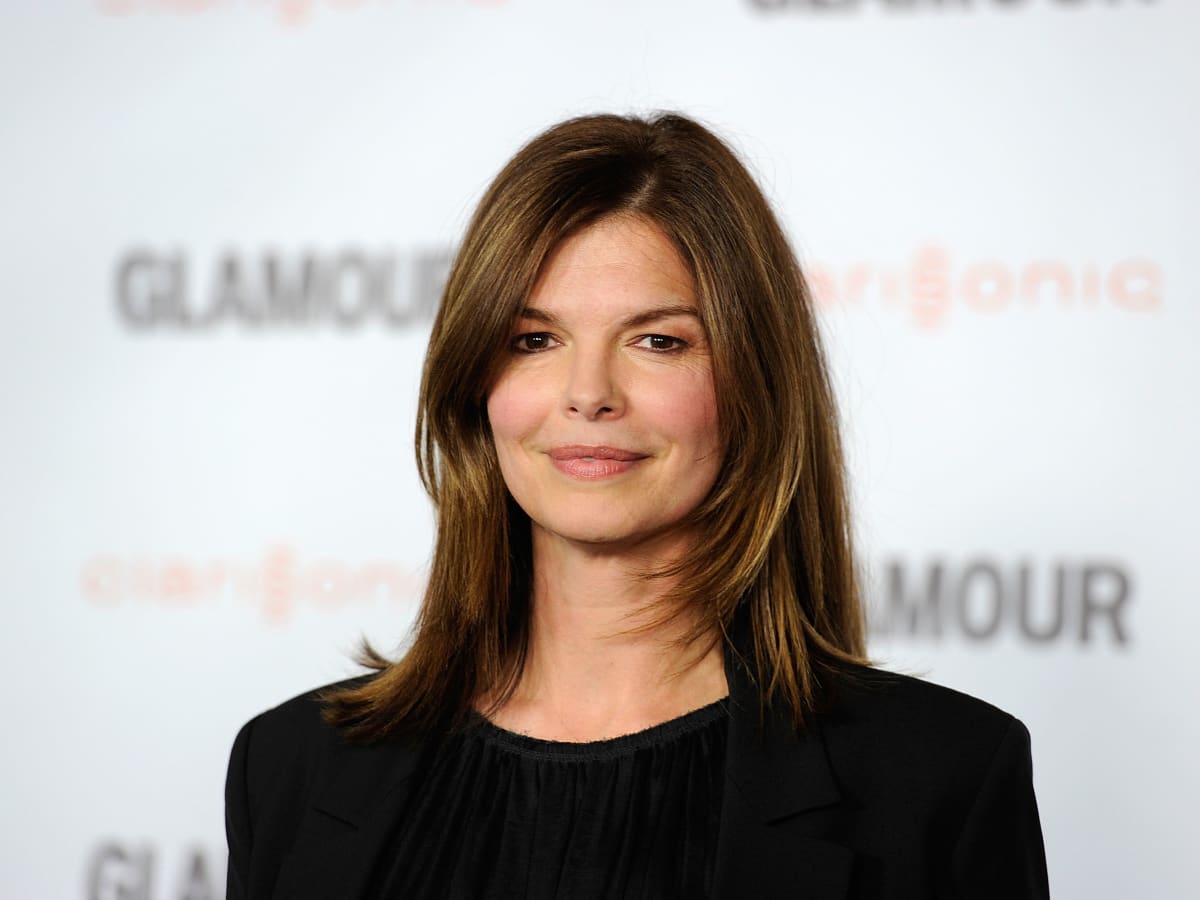 By the time the crew arrived on the location they had to get off the first boat, go on a second boat, get on another boat, then get on the camera boat, and finally get on the set.
The actress also recalls a particularly poignant sequence in which she appeared beside Costner: "Nobody knows if this will ever be repeated. He kisses me because I'm running out of oxygen in an underwater scene with Kevin Costner. The first time we filmed it, we were actually in the ocean, 20 feet below the surface, with all the safety personnel right off the camera."
A "microscope" was placed on Costner, now 67, according to Tripplehorn, who says she "truly didn't get to know" him. She goes on to say, "In spite of the fact that it was a challenge, I do appreciate the opportunity to witness it come together when we returned to filming. In addition to that, it was a very remarkable experience."
Related Post: In an interview, Elizabeth Olsen stated that she doesn't know if she would return to the Marvel Universe in the future.
Waterworld co-star Dennis Hopper died in 2010 at the age of 74, and Tripplehorn recalls fondly their time together on set. That's not the only thing he's taught her: poker.
"I recall spending time in Dennis's trailer with him and his friends. I was completely smitten by him. His coffee was the strongest I've ever had "she says, remembering. "Because we were filming on the ocean, we would have to wait for hours and hours and hours. You'd have to wait for days as the tides and winds shifted, so you'd have to be patient. As a result, we'd be stuck in our trailers for the foreseeable future."
The two days she spent in Dennis's trailer listening to him recount his life tale are described as "sitting for hours on end."
As she explains, "And this was before the internet, so I knew sort of the best hits of Dennis, but I didn't really know his biography." She continues. "He was talking to me about how he tried to ride the wing of a jet while high in New Mexico… He was fantastic, and the shoot itself was nothing short of outstanding. In my life, I've never encountered anything quite like it!"
Tripplehorn portrays the first female Secretary of Defense in Amazon's upcoming Prime Video series The Terminal List, which also stars Chris Pratt and Constance Wu. She admits, "It's a genre I haven't worked in a long time.". My reaction was, "Wow! What an amazing experience!"
For Any Updates Keep Visiting Our Website ecthehub.com