Nick Jonas on How 'Amazing' Daughter Malti Is Doing After Spending More Than 100 Days in NICU.
It looks like everything is going swimmingly for the Jonas family, especially the baby.
Entertainment Tonight caught up with musician and actor Nick Jonas on Thursday to talk about his first child with wife Priyanka Chopra Jonas.
Their daughter Malti Marie was born in January — and it seems like they are ecstatic to be back at home with their new baby girl!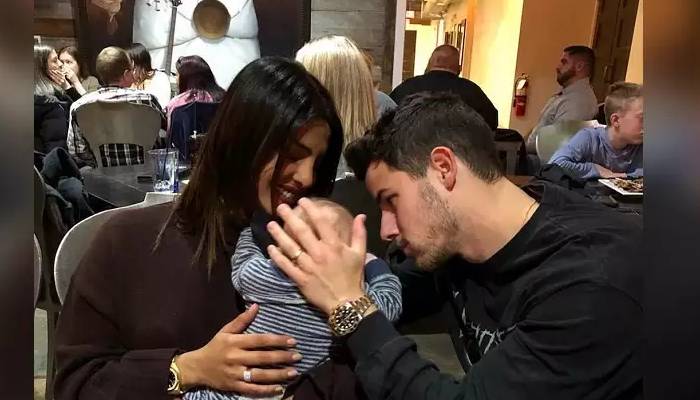 RELATED POST: Chloe Fineman of Saturday Night Live has revealed that Anna Delvey sent her fan art.
Having a child is "definitely life-changing," Jonas added. "Wow, what a talent Malti has. It's a huge source of happiness for me."
In spite of the 6-month-difficult old's beginnings, Jonas says that "everything is well."
Meanwhile, Nick was talking about his personal life, when Priyanka shared a fresh picture of their baby girl on Instagram.
The actress posted a picture of her and her friend Tamanna Dutt having fun in the sun with their children on Instagram.
In addition to our children, we've been together for 22 years!
They welcomed Malti into their family after she spent her first 100 days in the neonatal intensive care unit following her birth through a surrogate on Jan. 15.
RELATED POST: Julie Andrews opens up about their friendship with "Lovely" Princess Diaries co-star Anne Hathaway.
"Our little one has returned. What a talent! The "Jealous" narrator said, "What a blessing a baby is." "During an appearance on The Tonight Show in May, the singer said.
On Mother's Day, the new parents spoke up about their journey and revealed the first photo of Malti in synchronised posts on Instagram.
"Our next chapter begins now, and our baby is certainly a badass. Let's get it M!" they said.
"They are already terrific parents," the insider claimed.
For Any Updates Keep Visiting Our Website ecthehub.com