After being Married In Las Vegas, Jennifer Lopez Changed her Last Name to Affleck.
"Ben Affleck and Jennifer Lopez, two well-known actors, have finally gotten married. The actress now goes by the last name Affleck in court documents."
Jennifer Lopez has married Ben Affleck. Ben Affleck and Jennifer Lopez, two well-known actors, have finally gotten married. According to accounts, the much-in-love couple exchanged vows in Las Vegas.
The bride made the announcement in a touching edition of her fan newsletter, On The JLo, which also featured images and videos from the ceremony. Jennifer signed the letter as "Mrs. Jennifer Lynn Affleck." revealing her new legal name in the process.
RELATED POST: Rosie O'Donnell's New Girlfriend Aimee Hauer Makes her Debut on the Red Carpet.
After Getting Married, Jennifer Lopez Changes her Last Name.
Jennifer said in her OnTheJLo email, "All you need is love, as they said, and they were correct. We are extremely appreciative to have that in abundance, a new, lovely family with five wonderful kids, and a life with so much to look forward to.
If you hang around long enough, you might find the best moment of your life with your kids and the person you'll spend the rest of your life with within a drive-through in Las Vegas at 2:30 in the morning at the tunnel of love drive-through. Love is wonderful, perhaps the best of all things, and it's worth waiting for. I love you, Madame Jenniffer Lynn Affleck"
ABOUT JENNIFER AND BEN'S WEDDING
According to court documents received by the entertainment website, Ben Affleck and Jennifer Lopez were granted a marriage license in Clark County, Nevada, which was processed on July 16.
A couple-related sources gave the entertainment portal confirmation of the information. While shopping for furnishings earlier this year with her 14-year-old daughter Emme, Lopez was photographed donning an engagement ring.
The couple reportedly went house hunting together as well, and it appears that they have now found a home in Beverly Hills.
RELATED POST: Cardi B and Kulture Attended her fourth Birthday Party Dressed In Matching Mermaid Costumes.
CONCERNING THE COUPLE
In July 2002, the couple first started dating. Their September 2003 wedding was postponed just days before the date after they were engaged in November of the same year. In the end, their engagement was broken in January 2004.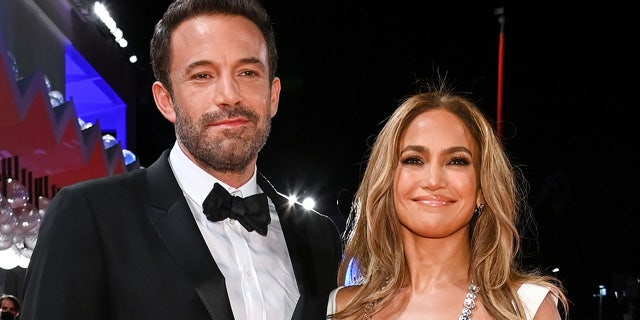 Jennifer Lopez previously explained to PEOPLE how their relationship has changed over the past 18 years. She'd stated, "We need to be extremely aware of the fact that we are older, wiser, more experienced, in a different stage of life, and now have children. The fact that this has transpired in this manner at this point in our lives when we can truly appreciate, enjoy, and respect each other, is a great ending. We have always appreciated it, but now even more so because we are aware of the unpredictable turns life can take."
Emme and Max Lopez, who are 14 years old, are twins that Jennifer Lopez, 52, has with her ex-husband Marc Anthony. Ben Affleck, 49, and his ex-wife Jennifer Garner have three children together: Violet, 16, Seraphina, 13, and Samuel, 10.
For Any Updates Keep Visiting our website ecthehub.com