By getting your hands dirty and updating your IKEA furniture, you can make your home more distinctive and show that you don't need to spend a lot of money to have a sophisticated appearance.
Here are a few of our favorite online IKEA modifications, renovations, and paint jobs.
1. An Extra-Long Desk
DIY enthusiast Nidhi Katkar wanted a comfortable, organized workspace for her family. So she decided to optimize space by turning two IKEA RAST three-drawer chests into an extra-long desk.
2. DIY Greenhouse
Real talk: this just might be the best hack for plant parents we've ever seen—and we're not the only ones who think so. Transforming any glass IKEA cabinet into a mini greenhouse is all the rage. Not only does it look amazing, but it gives your plants plenty of faux sunlight and protects them from any hazards (such as kitties who might want to chomp on the leaves).
READ MORE: Take a look at Reaperscans! Are You A Fan Of Manga?
3. Boho Style Basket-to-Table
We're firm believers that there's nothing e6000 glue can't do, and that includes turning an IKEA SNIDAD rattan basket into a trendy side table.
Just cut the weaving to remove the handles, center the bottom onto a circular cut of wood and glue it together. Voila—a cute piece of furniture on the cheap.
4. Functional Farmhouse Wall 
Weekend DIYer Erin Lillywhite has always loved herb walls, greenery, and the farmhouse aesthetic. So she used an IKEA FINTORP rail to free up space in her kitchen and decorate her wall.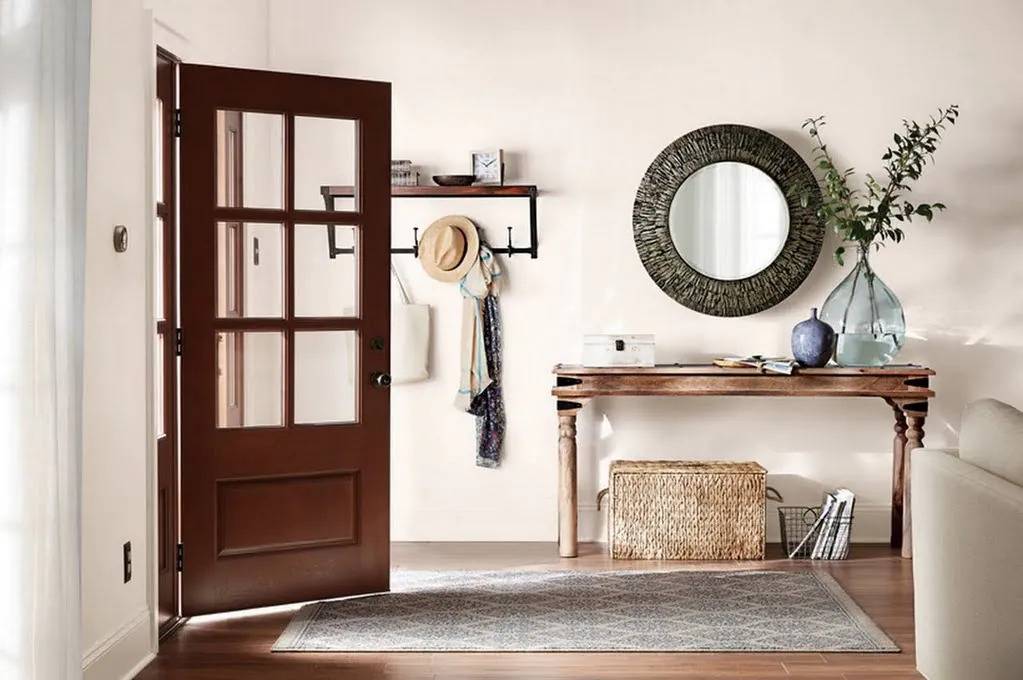 She mixed and matched hooks to hang her favorite mugs, faux plants, cutting boards, and dried flowers. The result? An adorable nook that makes your space feel so homey and it only takes an afternoon to craft.
READ MORE: How You Can Change Your Air Pods Name on Android & ios?
5. Crate & Barrel-Inspired Sideboard 
All you need for a DIY glam mirror is an IKEA LOTS mirror, a package of adhesive pearls, some spray paint, and a piece of cardboard. It's an incredibly easy (and affordable!) way to craft a statement piece for your wall or shelf. And because it looks this luxe, no one will ever know you made it so inexpensively.
7. Kallax Cupboard
With a fresh coat of paint, peel-and-stick wallpaper, and a set of pine furniture legs, DIYer Susy Walsh transformed a plain IKEA KALLAX storage unit into a beautiful piece of furniture.
The little details make this project great—check out the painted mouldings she used to frame the Kallax inserts, and the gold square handles she found on Etsy.
8. DIY Woven Headboard 
Do you ever look at a bookshelf and think, "that would make a great headboard?" Yeah, we didn't think so. Which just makes this out-of-the-box hack so much cooler.
DIY Blogger Liz Hartmann snagged the side unit of IKEA's IVAR shelving and ditched the rest for cotton webbing. She stapled the webbing taut horizontally, then threaded more webbing vertically to create a natural woven look. It's a simple, albeit time-consuming, project with a gorgeous end result.
9. Stylish WFH Station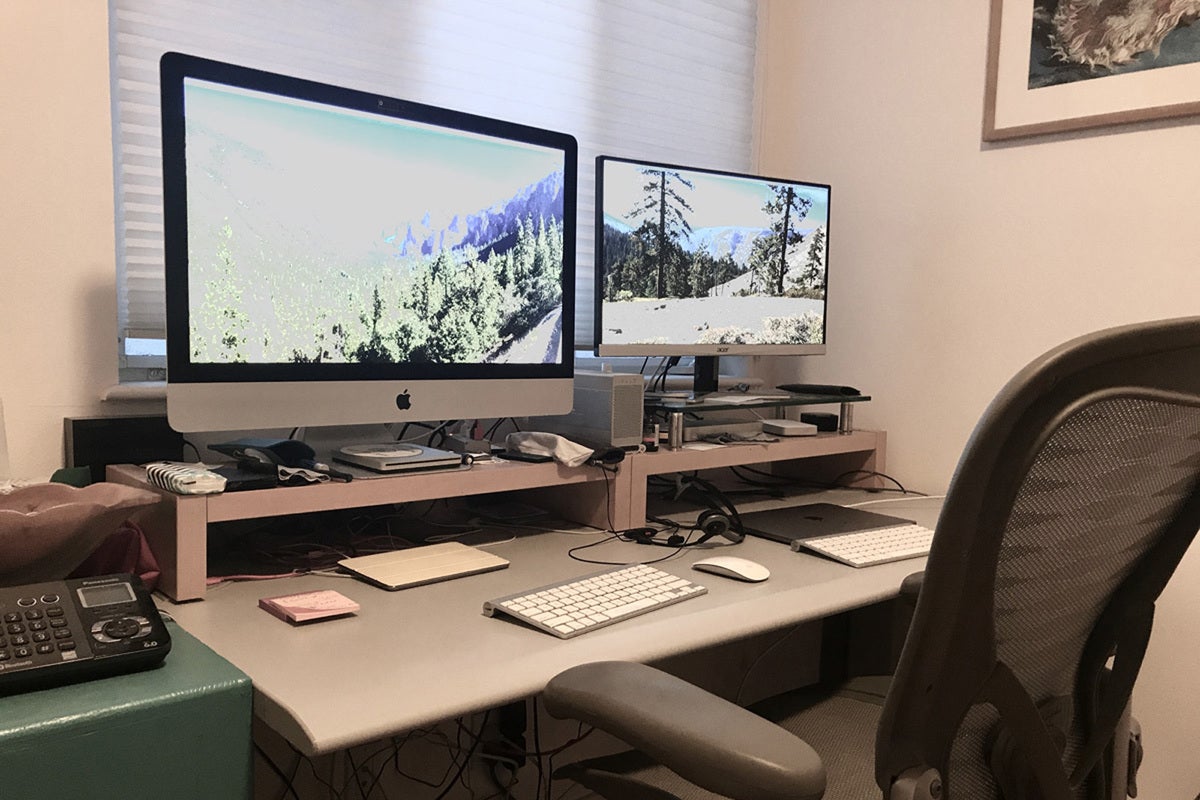 This hack doesn't actually require you to build anything (aside from assembling your IKEA furniture, that is).
To create a cute work-from-home space, grab an IKEA LINNMON tabletop and two (only two!) ADILS legs. Install both on the same end of the table, and on the other use an ALEX drawer unit for storage. And there you have it—a more functional desk space, no skill required.
10. Add Temporary Wallpaper
Interior designer Michelle Harrison-McAllister used peel-and-stick wallpaper to recreate a unique dresser with a brass finish from a basic IKEA MALM piece.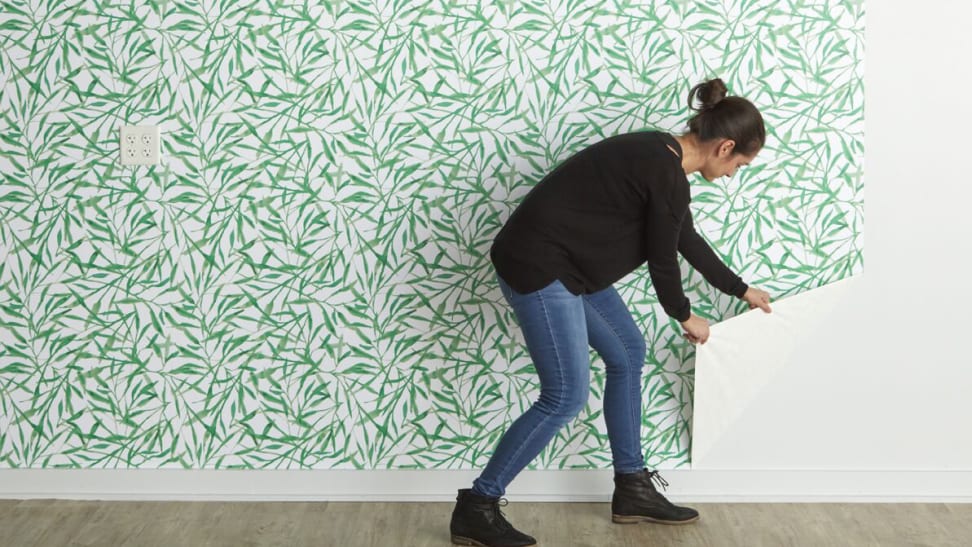 This is another simple hack anyone can do—the hardest part is measuring each drawer and cutting out the wallpaper pieces just right.
11. Dressed-up Drawers
Fiona Matheson, a first-time DIY renovator, needed furniture pieces to match the black dressing table in her spare room. After searching second-hand sites for just the right chest of drawers, she had no luck. Until she saw this brown IKEA unit for £5.
This transformation is simple and easy (all it takes is sanding, priming, and painting), but it gives this old IKEA piece a totally different—and more modern—look. Anyone can do it!