Movie buffs can use Vudu on their computer, mobile device, or TV to buy or rent the most recent releases as well as a wide selection of other recent and historic films.
Did you also know that you can watch movies on Vudu without spending a dime? Thousands of movies are available on Vudu for free streaming or download. Great news if you're stuck at home and want to avoid spending too much on streaming services.
The catch is that commercial breaks may occur at inopportune times during the film. However, the movies on Vudu are entire and uncut, unlike those on broadcast or most basic cable TV.
Better even, if you like the film, you can buy it on Vudu and enjoy it commercial-free whenever you want. What are the current top-rated Vudu movies available without having to pay anything?
Best free Vudu Movies
The Wave
Crank
Night of the Living Dead
Highlander
MI-5
Stir of Echoes
Accident Man
Compliance
The Final Countdown
Professor Marston & the Wonder Women
The Wave
This Norwegian catastrophe movie from 2015 is unlike any other. These films typically take place in a metropolitan area.
It's a small village, but it's perched on the edge of a dangerous mountain pass. In the film, the collapse of that pass produces a tsunami over 260 feet high to be generated by another neighboring fjord. Amazing images of the massive wave are included in this film.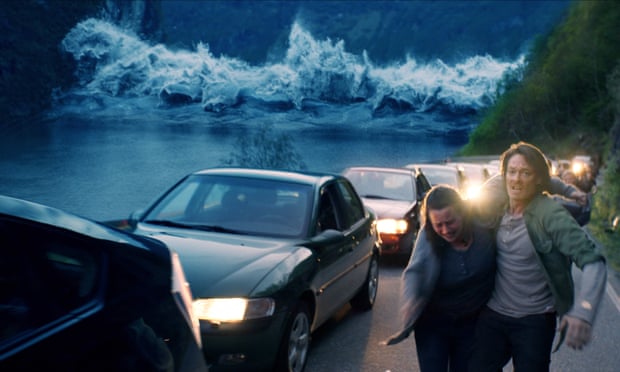 It's important to keep in mind that something like this could happen in Norway. Among the top free movies on Vudu, it's a must-see.
READ MORE: How Can I Recover My Instagram Account if I've Lost My Password?
Crank
Chev Chelios, played by Jason Statham, is one of the greatest cinematic character names of all time. Someone out to get Chev injects him with a lethal poison.
In the event that his heart rate drops below a particular threshold, he will die. Chev must maintain his vitality while seeking out his poisoner, defeating him, and obtaining an antidote. This, of course, lays the stage for some unbelievable action sequences in the film.
Night of the Living Dead
This is the best way to watch this iconic horror film from 1968 for the first time. Modern zombie movies and TV shows can be traced back to this low-budget release by George Romero.
A young woman and her brother travel to an out-of-the-way cemetery to pay their respects at their mother's grave. But then a mysterious stranger begins attacking them. The woman made her way inside an empty house and hid out for the night. It becomes evident that there is more than one crazed person on the loose. The dead are, in fact, awakening.
READ MORE: The 7 Best Free Mobile Photo-Editing Apps for iOS and Android in 2022
Highlander
One another free, now-iconic Vudu film. Though there have been numerous follow-ups, including two live-action TV series, the original Highlander from 1986 remains the definitive version of the franchise.
Christopher Lambert portrays a centuries-old Scottish warrior. He has made it to the present day by engaging in sword fights with other immortals, which usually result in the latter's death. Lambert and the other remaining immortal, a very vicious character played by Clancy Brown, engage in a last showdown over control of a mystery treasure.
The music by Queen is great, and the film also stars Sean Connery (in a peculiar role as a Spaniard rather than a Scotsman).
MI-5
No, this isn't a Mission Impossible movie, but it is a spy thriller. This 2015 movie, centering on the UK MI5 spy organization, is actually a continuation of the cult hit British TV series Spooks. It stars Game of Thrones and Eternals actor Kit Harrington, who must team up with MI5 to capture a terrorist before he starts an attack on London.
Stir of Echoes
This famous horror film from 1989 features a fantastic turn by Kevin Bacon. His character is a regular guy whose sister-in-law asks him to be hypnotized at a party. After that, he has terrifying images of murder and mayhem.
As if that weren't enough, he also sees the phantom of a local woman who has vanished and is presumed dead. The specter then begins to appear to his son. Then, what is going on here? The unsolved mystery will have you wondering right up to the final page.
Accident Man
Scott Adkins, a well-known actor and martial artist, headlines this new film from 2018. He assumes the role of a killer who is famous for making his killings appear to be random occurrences.
The death of his girlfriend, however, brings the situation closer to home. Now the "accident man" is out for revenge, and he has no intention of making her murder look like an accident.
Compliance
The 2012 thriller delves deep into gloomy themes. The Handmaid's Tale's Ann Dowd plays the manager of a fast food restaurant in this. Someone calling themselves a police officer contacts her by phone.
One of her workers, he claims, stole money from a client. Dowd's character acts in accordance with the phone call's other party's instructions regarding how to handle the alleged thief. Is she making the right choice, and is the person on the other end of the line really who he says he is?
The Final Countdown
This 1980 film is exemplary of the B-movie genre. Although it is not a massive smash, the premise is interesting. The USS Nimitz, an aircraft carrier in the United States Navy, is on patrol in the Pacific Ocean in 1980.
A mysterious "storm" emerges out of nowhere and swallows the ship and all its passengers. When it finally dissipates, the crew learns that they have been transported back to the days before the Japanese strike Pearl Harbor in 1941.
Does the Nimitz try to prevent the attack from happening, or does it simply avoid it? Watching it is similar to watching a high-budget episode of The Twilight Zone.
Professor Marston & the Wonder Women
The life of Dr. William Marston is dramatized in a film released in 2017. Even though he invented the device that eventually became the modern lie detector, he is better recognized as the man who wrote and produced Wonder Woman. The film depicts how his unconventional pairings with his wife and a former student shaped his outlook on life.
Notable Mentions
Here are a few more free Vudu movies that didn't make our top list:
Kickboxer — Get ready for some fun, 1980s action movie style with this Jean-Claude Van Damme martial arts flick.
When A Stranger Calls — The whole "The calls are coming from inside the house" trope comes from this terrifying 1979 thriller classic.
Cell — This movie, based on the Stephen King novel, centers on a cell phone call that turns whoever answers it into zombie-like creatures.
The Boondock Saints — A cult classic about two brothers who try to rid Boston of organized crime by becoming murderous vigilantes.
Cube — This is a cult classic movie about seven people who get placed inside a series of cubed rooms with death traps they must avoid.
That's it for our list of the best free Vudu movies you can watch at the moment. We'll add more titles to the list once they hit the store.
For Any Updates Keep Visiting Our Website ecthehub.com