Reliance A subsidiary of Jio Platforms, Jio Infocomm Limited, doing business as Jio, is an Indian telecommunications firm with its headquarters in Navi Mumbai, Maharashtra. It runs a nationwide LTE network that is accessible in all 22 telecom circles. Jio now provides 4G and 4G+ services but is also planning to provide 5G and 6G.
Jio soft debuted on December 27th, 2015, with a beta for partners and staff, then went live to the general public on September 5th, 2016. With more than 42.62 crores (426.2 million) members, it is the largest mobile network operator in India and the third largest mobile network operator in the world.
Jio introduced a fiber-to-the-home service in September 2019 that includes home broadband, television, and phone services. By selling roughly 33 percent of its equity investment in Jio Platforms, Reliance Industries has raised 1.65 lakh crore (US$22 billion) as of September 2020.
Net Worth of Reliance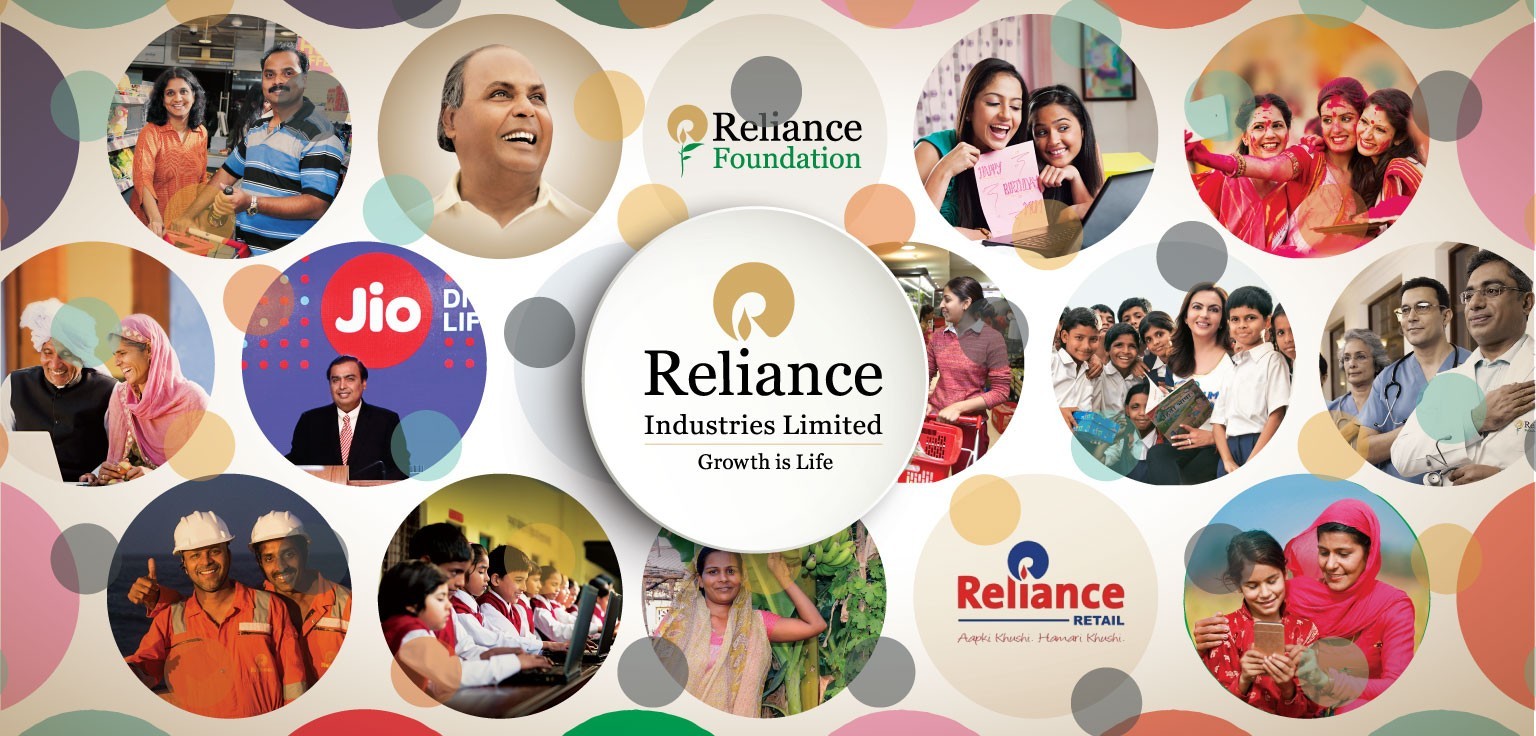 The company's net value was approximately Rs 2,02,132 crore as of June 30, 2022, as opposed to Rs 1,86,475 crore in June 2021.
Nearly Rs 1,97,790 crore was the net worth as at the conclusion of the March 2022 quarter. Reliance Jio stated in its audit report that "the company continues to invest in augmentation of the wireless and wireline network capacity."
MUST BE READ: Jennifer Lopez Net Worth: How Did this Celebrity Earn million of Dollars?
History of Reliance Company
Reliance's holdings and shares were rising sharply as a result of its forays into the petrochemical and other industries. One of India's largest firms, Reliance Industries Ltd, was growing rapidly. The founding year of Reliance Telecom was 1995.
When Reliance Gas was first established in 1998, it began manufacturing packed 15kg LPG cylinders for use in homes.
Reliance was getting involved in a variety of things slowly but surely. For Reliance Industries Ltd., the years 1998–2000 were unexpected and incredibly prosperous. In Jamnagar, Gujarat, the largest refineries in the world's history have begun to be built. For a lot of workers and the executives of the company, it was like a dream come true.
Without any indication that it was slowing down, Reliance maintained a rapid pace. It was proving to be fairly successful for the corporation to construct further refineries and install additional chemical plants and factories.
Reliance Industries Ltd., the result of the 2001 merger of Reliance Industries and Reliance Petroleum, was established. At that point, it had the greatest market capitalization and was one of India's largest corporations.
MUST BE READ: Jacob Wallenberg Net Worth: Everyone Want to Know His Early Life, Career, Education, Dating & Much More!
Founder And Chairman, Reliance Industries
Mukesh Ambani is the chairman and CEO of Reliance Industries, a $74 billion (sales) company with holdings in petrochemicals, oil & gas, telecom, and retail.
His late father, yarn trader Dhirubhai Ambani, established Reliance in 1966 as a little textile firm.
Ambani and his younger sibling Anil divided up the family business after their father passed away in 2002.
Jio, a 4G phone and broadband service launched by Reliance in 2016, set off a price war in the telecom industry. Today, Google and Facebook are among Jio's investors.
Reliance is being refocused by Ambani on renewable energy. In addition to spending $80 billion on renewable energy over the following 10 to 15 years, the firm is developing a new complex next to its refinery.
Founder of Reliance Industries
Mukesh Ambani is the principal founder of Jio. He serves as the company's chairman and managing director. Indian businessman Mukesh Ambani is a multibillionaire. With a current net worth of US$1.6 billion, he is the fifth richest person in the world and the richest man in Asia. He is a prosperous man.
Ambani was conceived on April 19, 1957. Ambani is well-known throughout the world. He is also concerned about national growth. He also offers people social benefits. He received the Othmer Gold Medal from the Chemical Heritage Foundation in 2016.
Journey of Reliance Industries
Jio introduced its new services and low-cost tariff plans on September 5. Jio significantly altered the domestic telecom sector. The provider launched unrestricted SMS, voice, and data plans. Jio also offers an online payment platform where customers may recharge or pay bills.
The largest telecom sector in India right now is Jio. The business offers consumers numerous opportunities to develop with them and create a "Digital India." Google and Reliance Jio have partnered to provide 4G phones at competitive costs. Shah Rukh Khan is the brand ambassador for Jio.
Mission
Jio's objective is to create a digital India and to guarantee that Indians have access to the finest quality and most data at the most reasonable costs. The goal of Jio is to spread throughout the entire planet.
For Any Updates Keep Visiting Our Website ecthehub.com