The music industry is undoubtedly the trendiest platform known for talents, fun, and entertainment. Are you feeling busy or occupied? Hear soft music. Is it your birthday? How about some dashing DJ music? Similarly, there are various situations where music and song play a vital role.
However, let's say you wish to use social media to listen to your favorite solo song or Karaoke music without vocals.
In that scenario, you must take the song's vocals out. On television, vocal isolation may appear to be simple, but in reality, it takes time, and the results are frequently unpredictable. In such cases, vocal removers must be used to remove the song's lead and backup vocals. As a result, we selected the most dependable online vocal removal tools.
How To Remove Audio Using Filmora?
Wondershare works on a drag and drop feature, making it easy to upload and edit files. All you have to do is upload the file and split it into different parts like vocals (instruments, piano, drums, etc.) – as per your requirement.
Steps to Remove vocals from the video:
Step 1: Launch the WonderShare Filmora.
Step 2: Click on the "Import media files" button, locate the file from which you want to remove the vocals.
Step 3: Drag and drop the video from the library section to the timeline section.
Step 4: Right-click on the video, then go to Audio and click on Detach Audio. The audio file will be separated.
Alt-text: Right-click on the video in the timeline, go to the audio, and select Detach Audio
Step 5: Select the audio file and click on the delete button.
Step 6: Click on the export button from the top menu bar, and export the file to save on your PC.
MUST BE READ: Omegle: What Is It? What Parents Must Understand?
Top 3 Vocal Remover Programs
Various editing programs can be used to remove vocals and instrumental audio from an audio or video file. Although it may appear to be a difficult task, the correct tool can make it quite simple.
The majority of vocal removal software with audio editing features is available online. By chopping, copying, pasting, trimming, or importing audio files, these features let you manipulate the audio.
Some offer additional effects and functionality, such as tone and volume adjustments. Here, we'll introduce you to the top voice-removal software currently on the market.
1. Wondershare Filmora, to Start
Wondershare Filmora, a well-known video creation and editing program, is at the top of the list. All the tools one needs to create the best videos are available on Wondershare.
Additionally, it is extremely user-friendly and intuitive. The vocal removal application allows you to extract audio, musical accompaniments, and other sounds from an audio file without affecting the sound quality.
Additionally, vocals can be split, separated, and extracted. To quickly and easily make audio files of the greatest quality, you may also add different sound effects.
MUST BE READ: What Is the FM Whatsapp? How to Its Install? Here's Check All Features & Functions
Pros
Affordable subscription plans
Offers free trial
Comes with an audio equalizer
Many audio and video editing tools are available
Supports multiple file formats
Quickly import and export files in high quality
User-friendly app
Cross-platform accessibility
2. Adobe Audition
Digital audio workstation Adobe Audition can be used to mix, edit, and produce audio files. It is among the greatest vocal removal programs available.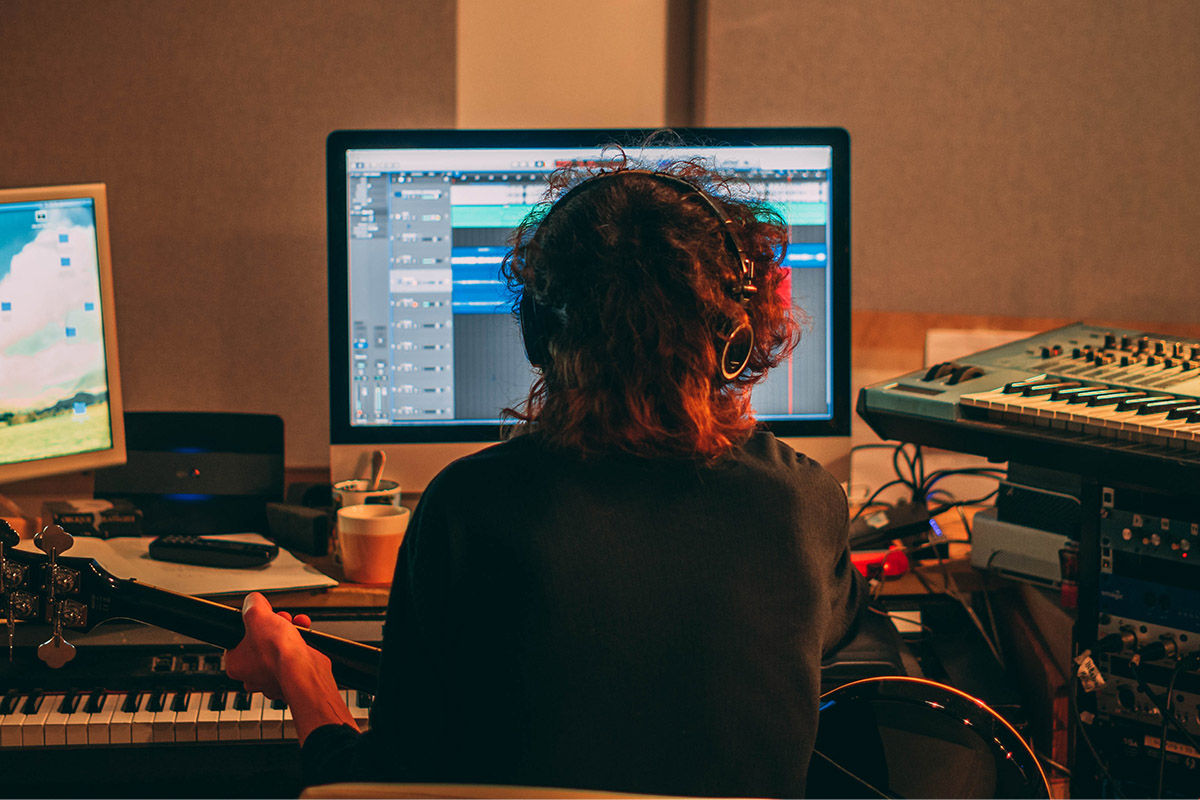 This program has a multitrack recording environment as well as strong capabilities for enhancing and modifying audio.
The ability to split, isolate, and eliminate vocals and other audio from a file is thus provided. Both Windows and Mac are supported. Additionally, Adobe Audition supports a variety of file types and extensions.
Pros
Multiple advance features
Comprehensive toolset
Increased speed and processing
Suitable for professional use
Regular updates
Cons
Expensive subscription rates
Not suitable for beginners
Complex interface
Large file size
3. Wavepad
A popular audio editing program called Wavepad has many features and functions. The interface of this free vocal remover software is straightforward and user-friendly. The ability to edit numerous audio files at once is Wavepad's finest feature.
More than 50 audio file formats are supported. Along with complex tools and audio effects like audio restoration and vocal removal, Wavepad also provides audio editing options. It works with both Windows and Mac.
Pros
User-friendly platform
Batch processing
Quick editing
Multiple audio and music effects
Powerful tools
Free to download
Cons
Lags and slow processing
High subscription for commercial use
Does not support videos
The 2 Best Vocal Remover Apps
The two greatest vocal removal applications are listed below if you're a sound artist or DJ who needs a convenient program that may be easily accessible on your smartphone.
1. A Vocal Extractor and Karaoke Machine (iPhone)
An iPhone device's voice can be removed, isolated, and cancelled using the free vocal remover program Vocal Extractor- Karaoke creator, which was created by Hikaru Tsuyumine. By pressing a button, one may instantly extract vocals from a music library and store the created vocals to iCloud, Dropbox, and Google Drive.
his program uses OOPS (Out of Phase Stereo) technology, AI technology, and a deep learning algorithm to accomplish its tasks more reliably.
Vocal Extractor-Karaoke Maker's user interface was optimized for improved performance.
The additional benefits include faster extraction times, French and Spanish localisation, and decreased memory consumption.
2. Vocal Remover- Al Karaoke Maker- Sonic Melody (Android)
An app called Vocal Remover- AI karaoke Maker from Sonic Melody helps immediately convert any song on your device to karaoke. It is the ideal embedded application for AI technology and is excellent for extracting tunes with high precision.
With it, you can turn any MP3 into karaoke, remove instrumentals like piano, bass, and drums, isolate the music, record the creation and share it with friends, and publish the finished product directly to websites like Starmaker, TikTok, and sing Mule.
How to Take a Song's Vocal Out?
You now have a better understanding of a few vocal remover programs and internet solutions that can make your voice removal a simple task, but there is still a delay.
Yes, how about reading the guide on utilizing the two vocal remover tools mentioned above to remove vocals for a better understanding?
How to Remove Vocal With Vocalremover.Com?
Step 1: Enter the official link of Vocal remover on your preferred web browser.
Step 2: Hit the "Select File" option or drag & drop the song you need to remove the vocals. You can also copy-paste the YouTube link directly into the search box.
Step 3: Once the audio loads, click the "Remove Vocal" option to remove the audio file's vocals.
How to Remove Vocal with iPhone Karaoke Maker Vocal Extractor?
Step 1: Open the application and from the launch page, click the "Music Library" button.
Step 2: From the main screen, tap the "Vocal Extract" button in the middle.
Step 3: The vocal extraction or removal will start, and once complete, vocal, backing, and save buttons will be active.
Step 4: Choose your preferred button from those three and save the extracted karaoke files.
Conclusion
Do you now agree that using the vocal removers, online tools, and apps that were previously discussed along with a useful explanation, how to remove vocals is a piece of cake? It is, without a question. So, if you ever need a useful vocal removal program, be sure to give these a shot.
For any Updates Keep Visiting Our Website ecthehub.com