Tom Brady and Gisele Bundchen: Divorcing or Not? 
There have been rumors going around concerning Tom Brady and Gisele Bundchen's rocky marriage. They constitute the ideal celebrity power couple since one is the quarterback for the Tampa Bay Buccaneers and the other is a very successful Brazilian fashion model.
They have two children together and have been married since February 2009. But it appears that tension has been building.
Several media publications have claimed that Tom and Gisele have been experiencing significant marital conflict. In fact, their increasing hostility appears to portend a formal divorce. Are Tom Brady and Gisele considering divorcing soon? Both celebs have spoken out on the subject.
MUST BE READ: Why Tom Hanks Divorced His First Wife? Everybody Wants to Know This!
Tom Brady and Gisele: Divorcing or Not? What is known about their Marital Status Is Included Below.
Early in 2022 is when the bulk of the reported drama between Tom and Gisele started. Tom declared his intention to play for the Buccaneers one more in 2022 just 40 days after ending his NFL career. Us Weekly stated in the beginning of September that Gisele disapproved of his homecoming.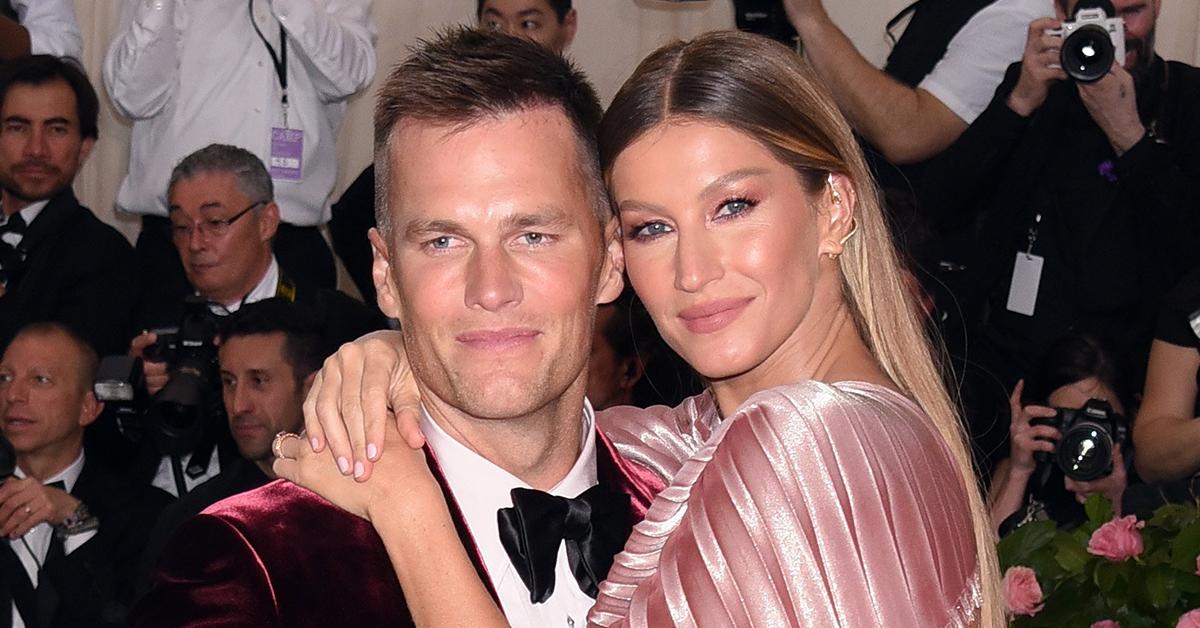 According to a source with Us Magazine, "Gisele was not happy when Tom un-retired from the NFL after such a short period." They are at odds with one another.
They apparently are trying to resolve their differences, but it hasn't prevented people from wondering how their marriage is doing.
Tom Brady and Gisele Bündchen Are Supposedly Working on Getting Divorced:
Following a series of intense confrontations about Brady's stunning choice to return to the NFL, the supermodel reportedly left their family home in Tampa on September 1, 2022, and moved to Costa Rica, according to Page Six.
The quarterback for the NFL already declared his intention to leave the league after 22 seasons in February 2022. He wrote a lengthy Instagram post in which he discussed his choice.
"Over the past week, I've done a lot of reflecting and have posed challenging questions to myself. And I'm really pleased with what we've accomplished. I should give everything I have to my teammates, coaches, rivals, and supporters right now, but it's ideal if I turn the field of play over to the following group of determined and dedicated athletes, Brady wrote.
But only a month after declaring his retirement, he made it known on Twitter and Instagram that he will be playing for the Tampa Bay Buccaneers again the following year.
MUST BE READ: When Did Michael Jordan File for Divorce from Juanita Vanoy, His First Wife?
Tom Brady and Gisele Bündchen Are Planning to Divorce
Brady had to stay behind for his team's training thus he could not travel with his wife to Costa Rica.
The pair was fighting, according to a source, and it was nothing new. They had previously clashed, but they had always reconciled.
After Brady addressed his 11-day absence from training in August, rumors of friction between the two men began to circulate. The quarterback described his current situation as "a unique challenge." And tabloids speculate that it might be connected to his return to the NFL.
Bündchen was unhappy with her husband's decision to end his retirement, a source told People.
"The strain is high. When he announced his retirement, she was overjoyed, but when he changed his mind, she wasn't at all pleased. They're experiencing some difficulty. But I'm aware that they — or at least he — are making an effort to solve the problem and make it work. He wants to overcome this and for things to improve," the person said.
However, Deuxmoi published a blind item on September 7, 2022, speculating that the pair would be getting a divorce. Brady and Bündchen haven't verified their marital status, though.
For any Updates Keep Visiting Our Website ecthehub.com