Why did Cheryl Burke and Matthew Lawrence's Divorce Finalized?
The final dance between Cheryl Burke and Matthew Lawrence has already taken place.
According to court documents obtained by E! News, the couple, who married in 2019 after initially meeting in 2006, reached a divorce agreement on September 19.
Matthew and Cheryl will each receive one of their two properties as a result of their divorce settlement. Since neither of them would be receiving spousal support, the couple has decided to abide by their premarital agreement. A car lease will also be given to Matthew.
According to the court filings, the issue on who will possess their shared dog Ysabella is still up in the air.
Cheryl and Matthew's representatives were contacted by E! News for comment, but they have not yet responded.
After Cheryl filed for divorce on February 18, their divorce was finally finalized seven months later. Cheryl listed Jan. 7, 2022, as the separation date and an irreconcilable difference as the cause of their breakup in the documents acquired by E! News.
MUST BE READ: Why did Adam Levine Cheat On Behati Prinsloo? Everyone to Watch This Heartbreaking News
What are the Reason behind their Divorce?
The divorce between Cheryl Burke and Matthew Lawrence is final. The divorce proceedings between the ex-spouses, which started when the 38-year-old Dancing With the Stars pro filed on Valentine's Day, have reportedly come to an end, according to the court record obtained by ET.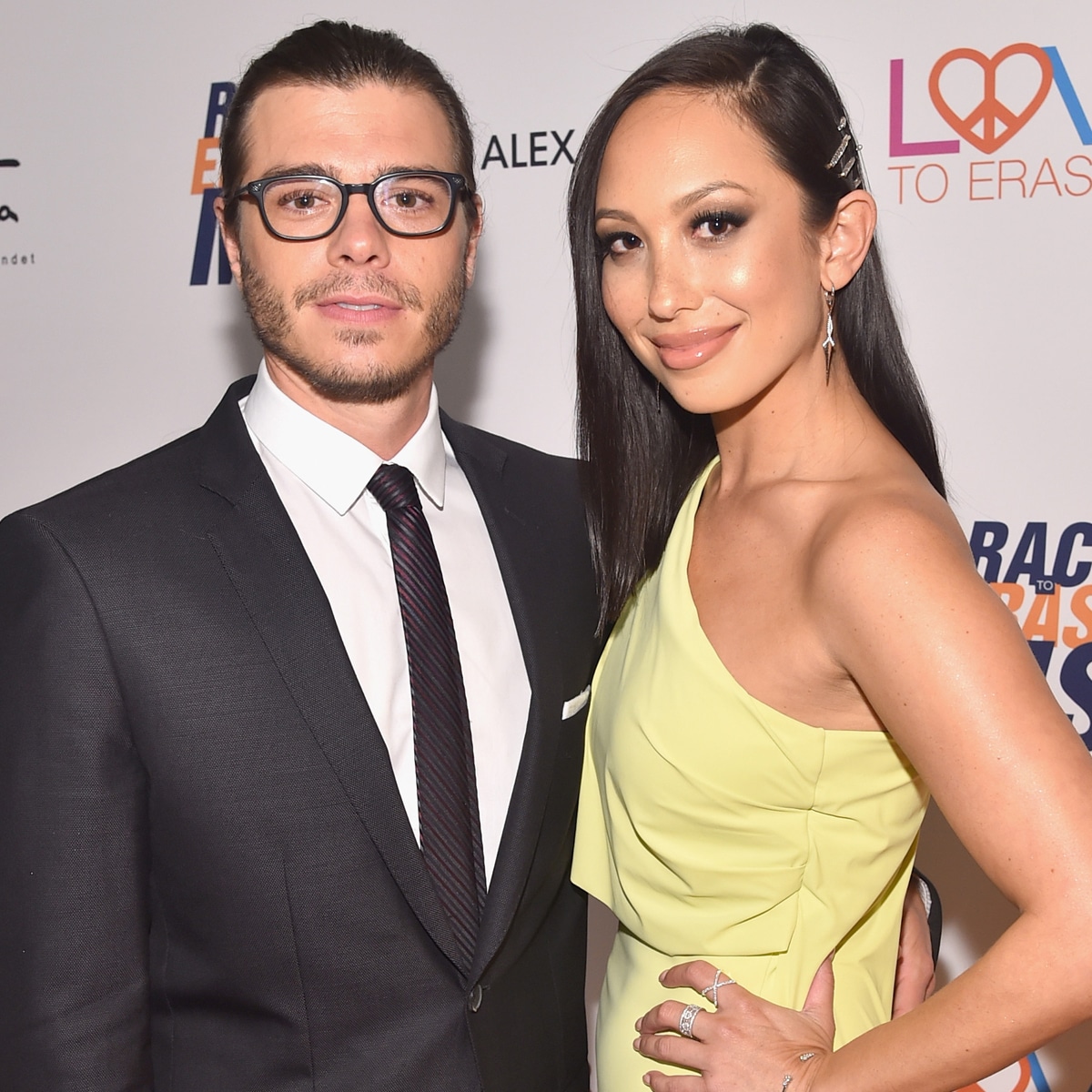 Their three-year marriage came to an official end on Monday when the divorce was completed.
The letter states that although the exes are adhering to their premarital agreement, the issue of custody for their dog, Ysabella, is still up for debate. Lawrence will keep the lease on their automobile and a piece of land in Los Angeles, and neither of them will get spousal support.
Burke initially filed for divorce on January 7, citing irreconcilable differences as the reason for the breakup.
When the dancer shared a TikTok video of herself in August with the caption "When he stated he would never talk to her again yet I found text messages, Viagra, and a necklace hidden in a pair of his shoes," people took notice.
Her caption stated: "Absolutely, the last time was correct! A final farewell… I hope it was worth it. #exessucks #thelasttime #goodbyeforever"
She never made it clear whether the post was about Lawrence, 42, or not.
Previously, a source told ET that the separation had been "a long time coming."
The insider at the time, referring to their 2008 breakup, added, "They have a lot of history together and while they believed this time around would be different, it proved otherwise." For a few months, they have been leading different lives.
MUST BE READ: What are the Reason of Michel Janse and Brook Smith to Get a Divorce?
Matthew Lawrence Responds to Cheryl Burke's Divorce Filing:
Cheryl Burke filed for divorce, and Matthew Lawrence has reacted.
In court records acquired by Page Six, the 42-year-old "Boy Meets World" alum asked the judge not to award spousal support to either himself or the 37-year-old "Dancing With the Stars" pro.
Lawrence also requested that the court respect the couple's prenuptial agreement, which governs how their assets will be distributed in the event of a divorce. Just before their May 2019 wedding, they agreed to the prenuptial agreement.
The actor cited "irreconcilable disagreements" as the cause of their breakup, just like Burke did.
The dancer filed for divorce from Lawrence in February after nearly three years of marriage. She listed the date of separation as Jan. 7, 2022.
Burke soon went to her wedding location, the Fairmont Grand Del Mar in San Diego, California, to "think" on her choice.
The former "Dance Moms" coach responded to the news on social media as well.
There isn't really an easy way to communicate that my marriage is ending, she wrote. "I know I have always claimed that I'm an open book with you guys, I do strive to be," she continued.
For More Any Kind of Information Keep Visiting Our Websites:-www.ecthehub.com