Aaron Rodgers and Shailene Woodley's Relationship Ends Once Again
Just two months after breaking off their engagement in February, Shailene Woodley and Aaron Rodgers have officially decided to end their relationship.
Multiple sources claim that the 30-year-old actress and the 38-year-old NFL player are no longer together, despite their best efforts to mend their relationship.
In February, less than a year after they said they were going to get married, Rodgers and Woodley broke off their engagement.
A source informed ET that even though the couple had broken up, they were still friends and intended to stay that way.
They attempted to make it work, but their schedules were so different that they rarely saw each other, the person added. "There is no hostility between them, and they intend to continue their friendship."
And that's exactly what they did, as evidenced by many sightings of the couple doing anything from grocery shopping in the Los Angeles region to attending the March wedding of Rodgers' Green Bay Packer's colleague David Bakhtiari.
Guests at the wedding said that the couple engaged in some PDA, with one guest claiming that Woodley "lovingly stroked" Rodgers on the back.
ET was told by an eyewitness that during the cocktail hour, Rodgers and Woodley, who was wearing a long, glittery dress, "lovingly patted his behind while she was seated and he was standing next to her and placed his hand over the back of her neck." The two were seen strolling hand in hand toward the ballroom where the reception was being held.
A third insider told ET that after the breakup, Rodgers was making Woodley a "priority" in his life, so it seemed like the two were attempting to work things out.
Having "spent a lot of time apart and couldn't make it work," the source explained why Shailene and Aaron had broken up.
"Aaron has promised Shailene that he will make the relationship and her a priority in his life. They've been spending more time together recently, and they're both curious to see where things go from here."
The two began dating in 2020 but kept their romance low-key until February 2021, when Rodgers revealed that he had proposed to Woodley.
MUST BE READ: Details About Kendall Jenner's and Devin Booker's Recent Breakup, Which Occurred About a Week and A Half Ago
Shailene Woodley Writes a Statement About "grief" on Instagram After Her Breakup with Packers Quarterback Aaron Rodgers.
It appears that Green Bay Packers quarterback Aaron Rodgers and actress Shailene Woodley have broken up for good this time.
Woodley allegedly posted an Instagram statement expressing her sadness after the breakup. Even though she didn't specifically mention the Packers star, many believe it has something to do with the fact that their relationship didn't work out.
"Writer Martin Prechtel once said, "Grief expressed out loud for someone we have lost, or a country or home we have lost, is, in essence, the highest compliment we could ever give them." According to E! News, Woodley wrote on her Instagram Story, "'Grief is praise, because it is the natural way love celebrates what it misses.
'"
Rather than adding more shame and discouragement to the agony we're already feeling, "this perspective on mourning helps us respect what we're going through."
The engagement between Aaron Rodgers and Shailene Woodley ended in February. According to reports, the "Divergent" actress has been feeling "neglected" in their relationship since Green Bay Packers quarterback Aaron Rodgers has been so focused on his professional life.
Nevertheless, it appeared that they had made up and were giving their relationship another shot when they were seen being affectionate with one another.
MUST BE READ: Why did JD Hermeyer Divorce With Jennifer Tanko Hermeyer?
According to reports, Woodley quickly understood that their relationship would not improve.
"Shailene was giving their relationship another go and was seeing Aaron. However, she rapidly realized that everything was on his terms and that nothing was going to change.
"There was no use in continuing, and she's done with it again," the E! News insider stated.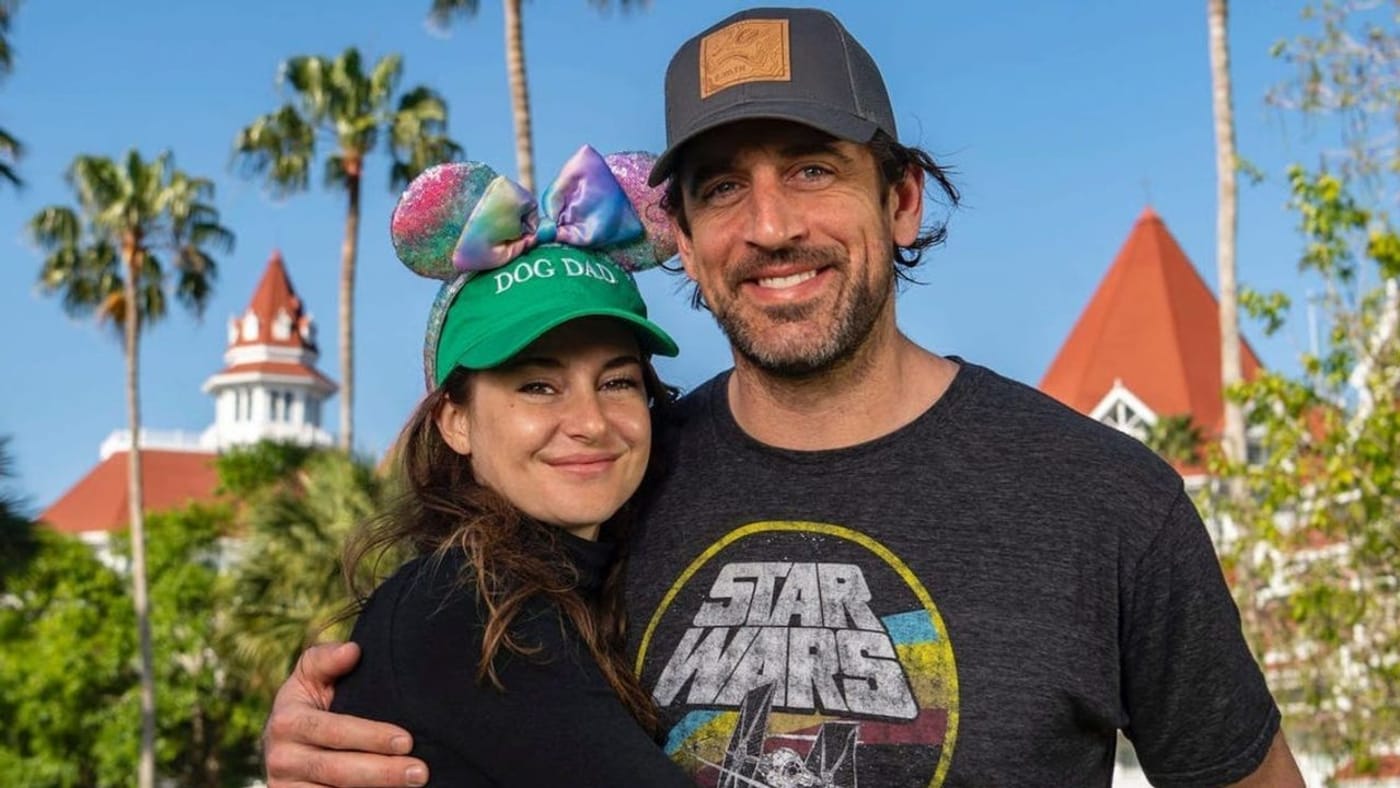 Rodgers decided to rejoin the Packers in the hopes of winning a Super Bowl before the conclusion of his peak. Indeed, it appears that this is his current priority.
For Any Updates Keep Visiting Our Website ecthehub.com