Tom Brady was seen leaving his hotel before the Tampa Bay Buccaneers game on Sunday night in Pennsylvania sans his wedding band.
The 45-year-old quarterback was dressed in dark blue slacks, white sneakers, and a white T-shirt underneath a light blue button-down. His left hand was ring-free, and he was toting a camouflage duffel bag.
As reports of his and wife Gisele Bündchen's impending divorce persist, he decided to leave that significant bauble at home.
Those Tom Brady divorce rumors appear to be addressed by Gisele Bündchen.
Gisele Bündchen is no longer content to live a quiet existence. The Brazilian beauty opened up to ELLE about her job and family life in the magazine's Sept. 13 cover story after rumors about her marriage to NFL star Tom Brady began to circulate.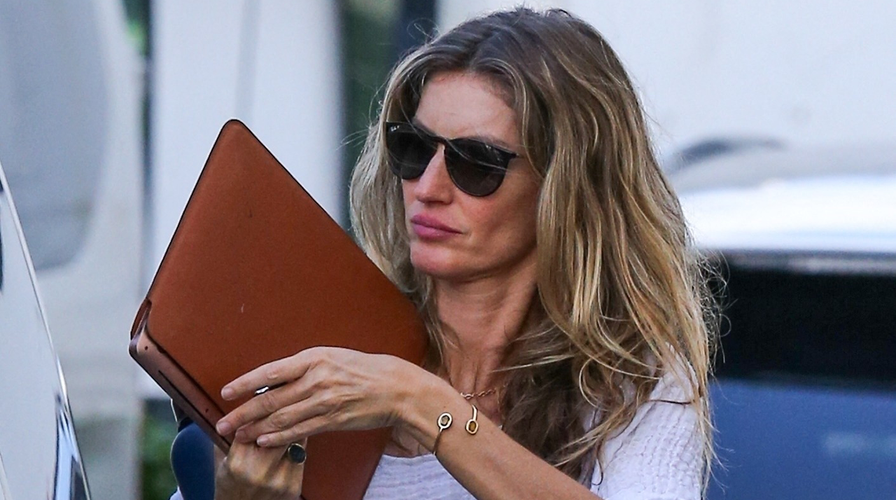 Brady, who is regarded as one of the all-time great quarterbacks, gained notoriety in 2019 when he announced his retirement from the New England Patriots, his longtime franchise. Before he reappeared and "unretired," joining the Tampa Bay Buccaneers a few months later in 2020, many people believed he had put the pigskin down for good.
MUST BE READ: Melania Trump Divorce News: Rumors of Melania Trump's Divorce Following the Election Were False.
In the end, his return helped the Buccaneers win the Super Bowl during his first campaign in Florida.
Gisele and their three kids—Benjamin, 12, Vivian, 9, and Jack, 15, Brady's child with ex-girlfriend Bridget Moynihan—have been a constant presence at all of his games since the couple were married in 2009. But now, it's said that their marriage is falling apart because of his comeback to the sport.
People reported on October 4 that Gisele had retained a divorce attorney. According to reports, Tom is "trying to figure out what to do" in the midst of the continued "stress"
When questioned about the out-of-character absence, Brady reportedly claimed that he had personal concerns. He reportedly skipped 11 days of preseason practice in August. "It's all about you… Everyone is coping with a different set of circumstances.
Each of us faces incredibly distinct obstacles in life. Man, I'm 45 years old. In a press conference, he added, "There's a lot of crap going on.
There were allegations of a disagreement between the two in the beginning of September, according to Page Six, which quoted a source as saying: "There's been turmoil in the marriage over his choice to un-retire. Gisele has always taken care of the children.
Tom Brady Has Been Urged to Step Down by Gisele Bundchen for Many Years.
Rumors about how Tom Brady spent his time away are still circulating more than two weeks after he mysteriously returned to NFL training camp.
MUST BE READ: Why Did Adina Howard Divorce Her Husband? Is It True?
According to the most recent reports, Brady's football career has caused friction between the Tampa Bay Buccaneers quarterback and his wife, former supermodel Gisele Bundchen. According to reports, Bundchen is prepared for her 45-year-old spouse to finally retire.
Brady hasn't specifically addressed the allegations of marital problems, but he has recently talked about how difficult it is to manage football and family obligations.
Brady stated recently in a podcast interview that "you can't stop your life even while sports are happening," according to NBC News.
"Even though I'm in my 23rd year of playing, I have a freshman in high school who is also playing football," he stated. My 12-year-old son is living his life right now. My 9-year-old daughter is going through life.
In addition, I have parents and a lot of other incredibly significant off-field objectives that you're working to achieve.