Priyanka Chopra and Nick Jonas Have Commented on The Reports that They Are Divorcing.
After three years of marriage, rumors emerged in November that the couple was divorcing after Chopra reverted her social media handles from "Priyanka Chopra Jonas" to "Priyanka Chopra."
The couple addressed the rumors and Chopra's reaction to the constant media coverage of their marriage in a recent interview with Vanity Fair.
The fear that "everything that is behind me in that photo is going to be zoomed in on, and others are going to conjecture," Chopra added, is "a very vulnerable sensation."
It's just a risk you take in your line of work… I believe it appears much larger than it is because of the background buzz of social media and its pervasiveness in our daily lives. In the actual world, I believe we give it far more weight than it deserves.
MUST BE READ: George Lopez and His Wife Got Divorce After the 17-Years of Marriage!
Priyanka Chopra Addresses the Divorce Rumors with Nick Jonas, Calling Them a "professional Hazard" for Her.
Priyanka Chopra and Nick Jonas have been married since December 2018, but they made headlines when Chopra deleted "Chopra-Jonas" from her Instagram username. Fans wondered online if Priyanka and Nick were divorcing as a result of the relocation.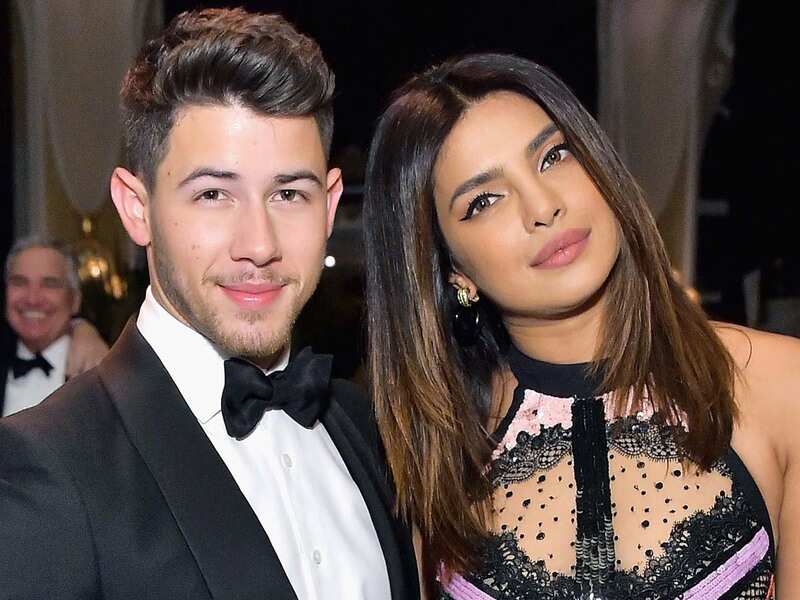 Chopra has finally spoken out about the conjecture and rumors surrounding her marriage to Nick Jonas. In response to the same, Priyanka told a magazine that it's merely a 'professional hazard' for actresses.
A very exposed feeling is that "if I share a picture, everything that's behind me in that picture is going to be zoomed in on, and people are going to conjecture," the 'Matrix Resurrections' star stated.
She elaborated further, saying, "This is simply an occupational risk….
I believe that social media appears far more extensive than it actually is due to the background buzz of our always-connected world. We give it a lot more weight in everyday life, and I don't think it deserves it."
During the conversation, Nick brought up the subject of privacy, saying that he and his partner have established "boundaries" to protect their personal space.
The spotlight is an unavoidable consequence of our professions, and we accept it as such. He remarked, "But we've put genuine boundaries around our personal life, our privacy, and worked really hard to create that small safe haven for ourselves with our friends and family.
MUST BE READ: The Divorce Battle Between Sylvester Stallone and Jennifer Flavin Features Two Dogs.