Nick Cordero, a Broadway actor, died of complications from COVID-19 in July 2020. He was married to Amanda Kloots, and their son Elvis was 2 years old at the time.
Amanda, a fitness instructor and co-host on The Talk, still talks about her late husband on Instagram and talks about what it's like to lose a loved one so suddenly. Since he died, she has written a few sad posts and is always trying to keep his memory alive.
In fact, in January 2022, she posted a video of Nick feeding Elvis that was very sweet.
Even though it's clear that Amanda will always love him, some fans have wondered if she has thought about dating again or if she has already done so. Here's what we know about Amanda Kloots' relationships.
READ MORE: Is Danielle Bregoli Dating Now? Who Is Bhad Bhabie Boyfriend?
Alan Bersten and Amanda Kloots are they dating?
Because of their closeness on the show, Amanda and Alan have been the subject of rumors that they are dating.
Although she denied claims that they "have anything but friendship,"
In an interview with US Magazine, Amanda went into great depth about their connection.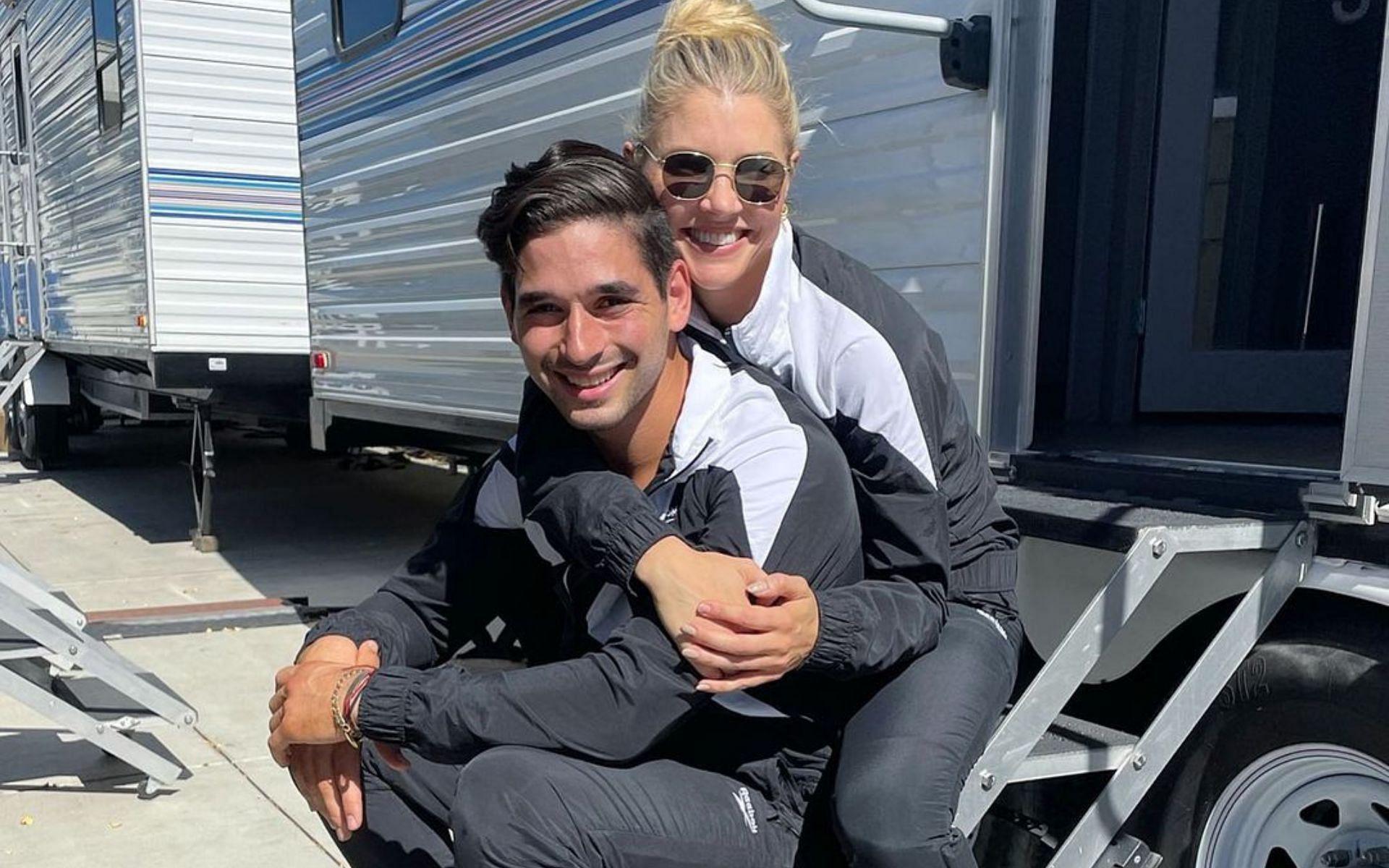 She not only insisted that she and Alan have a "wonderful relationship," but she also called them "best friends."
We go through everything collectively because we are aware that in order to bring this thing home, we must be present as a unit.
One of the final four couples competing for the Dancing with the Stars championship is Amanda and Alan.
In the semi-finals on November 15, 2021, the pair was saved by the judges after they did a dance to honor her late husband.
She told Alan Bersten, who won season 28 and is now her dance partner, how important the song was to her and how it was played while Nick was leaving.
She went on to say how hard it was to turn off the machine because all she could do was hold his hand while he was in a coma. She said, "To me, the power of holding someone's hand is so, there is just nothing like it because you know you have someone who has you."
She told him, "I just wanted him to know that I had him."
"I don't know what could be more special or meaningful to me than being able to put a beautiful dance to one of my husband's songs. Let's do this for Nick and for everyone who has lost someone ".
READ MORE: Are Jennifer Hudson Dating with Someone? Who is Jennifer Hudson dating in 2022?
Who has Amanda Kloots dated besides him?
Not much is known about who Amanda dated before Nick and David.
She began her career in New York as a Rockette.
Amanda then moved to Broadway, where she is known for her roles in Good Vibrations, Follies, Young Frankenstein, and Bullets Over Broadway.
Kelly Rizzo and Amanda Kloots become friends.
Comedian and Full House star Bob Saget died on January 9, 2022. He left behind his wife Kelly Rizzo and his three daughters from his first marriage to Sherri Kramer, Aubrey, Lara, and Jennifer.
In February 2022, Amanda told her Instagram followers that she had made a new friend, Kelly.
She showed her a picture of herself. "Amanda wrote in the caption, "New friends in a club we never thought we'd be in. So grateful to know this strong woman. Sharing stories can only help us on this wild ride." Kelly said about the photo, "If I'm going to be in this club, I'm glad to have real, caring people like you by my side."
We're glad to see that Amanda is making new connections after Nick died, whether they're romantic or not.