Grant Wahl was an American sports writer and soccer analyst for CBS Sports, a senior writer for Sports Illustrated, and a correspondent for Fox Sports in New York City. He was born on December 2, 1973, and died on December 10, 2022. He also wrote a book called "The Beckham Experiment" (2009).
In his time at Sports Illustrated, he mostly wrote about college basketball and soccer in the US. Wahl ran for president of FIFA in 2011, but he didn't get any support from a football association, so he dropped out. In 2020, he stopped working for Sports Illustrated and started his own podcast and Substack newsletter.
Wahl died on December 10, 2022, in Lusail, Qatar, from a ruptured aortic aneurysm. He was there to cover the 2022 FIFA World Cup.
READ MORE: Before and After Pictures of Jaclyn Smith's Plastic Surgery: What Does The Actress Look Like Now?
How Did Grant Wahl Die?
Wahl was watching the quarterfinal game between Argentina and the Netherlands from the press box at the Lusail Iconic Stadium in Qatar when he suddenly passed out. Wahl's wife said in a statement that local paramedics came quickly and treated him for 30 minutes, including CPR, before taking him to Hamad General Hospital. On December 10, 2022, it was said that Wahl had died.
Eric Wahl said that his brother had been threatened with death and that he thought Wahl had been killed. He also said that the family was in touch with people from the White House and the U.S. State Department.
 The U.S. Embassy made sure that his body was brought back to the U.S. with the help of a consular official. Later, Eric Wahl called for openness, but he took back his claims of wrongdoing.
The U.S. State Department also said that there were "no signs of wrongdoing or anything bad at this point." Wahl's body was brought back to the U.S. on December 12 so that the New York City Medical Examiner could do an autopsy.
The autopsy showed that Wahl died from a ruptured aortic aneurysm.  Wahl went to the medical clinic at the World Cup media center because he was having pain in his chest. There, he was told that he probably had bronchitis. At the clinic, he was given cough syrup and antibiotics.
FIFA president Gianni Infantino, the U.S. Soccer Federation, Major League Soccer, fellow journalists, and other people in American soccer and around the world made statements about Wahl's career.
 After Wahl's body was brought back to the United States, U.S. Secretary of State Antony Blinken tweeted his condolences. During a quarterfinal match between France and England at Al Bayt Stadium, a picture of him and flowers were put on his seat. A tribute video was also shown at the stadium and on Fox Sports broadcasts in the United States.
READ MORE: Where Is Tesla Ceo Elon Musk? Why Is He Not on Social Media These Days?
Career:
During Wahl's first year at Princeton University, he was a reporter for the Daily Princetonian. He wrote about the Princeton Tigers men's soccer team, which was coached by Bob Bradley, who would later manage teams in Major League Soccer and the U.S. national team.
Wahl was able to study abroad in Argentina and spend time with Boca Juniors because of Bradley.
Wahl then came back to the United States for the 1994 FIFA World Cup.  Wahl said that his time with Bradley had helped him become interested in sports. n his senior thesis at Princeton University, he looked into how Argentinean clubs, democratic practices, and civil society all relate to each other.
U.S. Soccer Said Something Very Touching About Grant Wahl's Death.
Not long after the news of Grant's death came out, U.S. Soccer released a touching statement.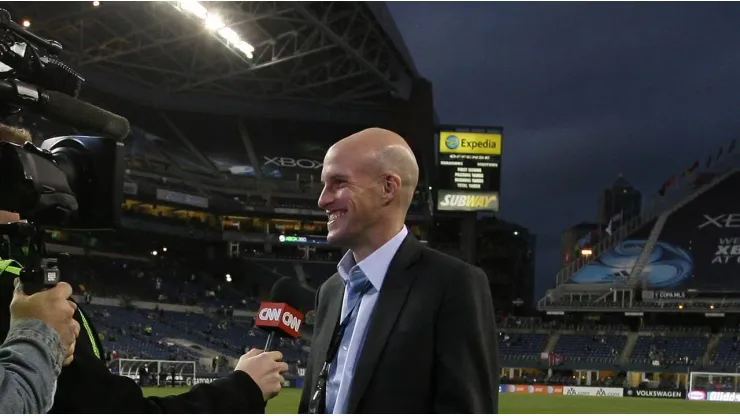 "The whole U.S. Soccer family is very sad to hear that Grant Wahl has died. Fans of soccer and good journalism knew they could always count on Grant to write stories about the game that was both interesting and informative. Here in the U.S., Grant's love of soccer and dedication to making it a bigger deal in sports played a big part in getting more people interested in and respecting our beautiful game "they put words on paper.