In the event that your iPhone is showing an error message or is unable to make or receive calls, there are a number of possible causes. There could be a number of causes for your service problems, including a glitch in your cellular carrier's network, a malfunctioning piece of gear, or an incorrectly configured setting.
Causes of 'No Service' on Your iPhone
There is no single cause for an iPhone to report no service, so you'll need to investigate the issue by eliminating the most obvious and likely causes first.
Changing a single setting, such as turning on Airplane Mode or switching carriers can disrupt service. When this occurs, your cellular service provider should be contacted to request a software update for your iPhone's cellular settings.
SIM card replacement and factory resets are less commonplace but still occur. It's also conceivable that you're experiencing issues with your mobile provider.
RELATED POST: How to Stop Your Android Device's Screen from Flashing or Flickering?
How Come My iPhone Isn't Receiving Any Signals?
The inability to obtain a network signal is a common cause of an iPhone losing service. This can happen if you're in an area with a lot of background noise, if you're in a tunnel, underground, in a subway, or anywhere else that blocks your carrier's signal (i.e., "dead zones").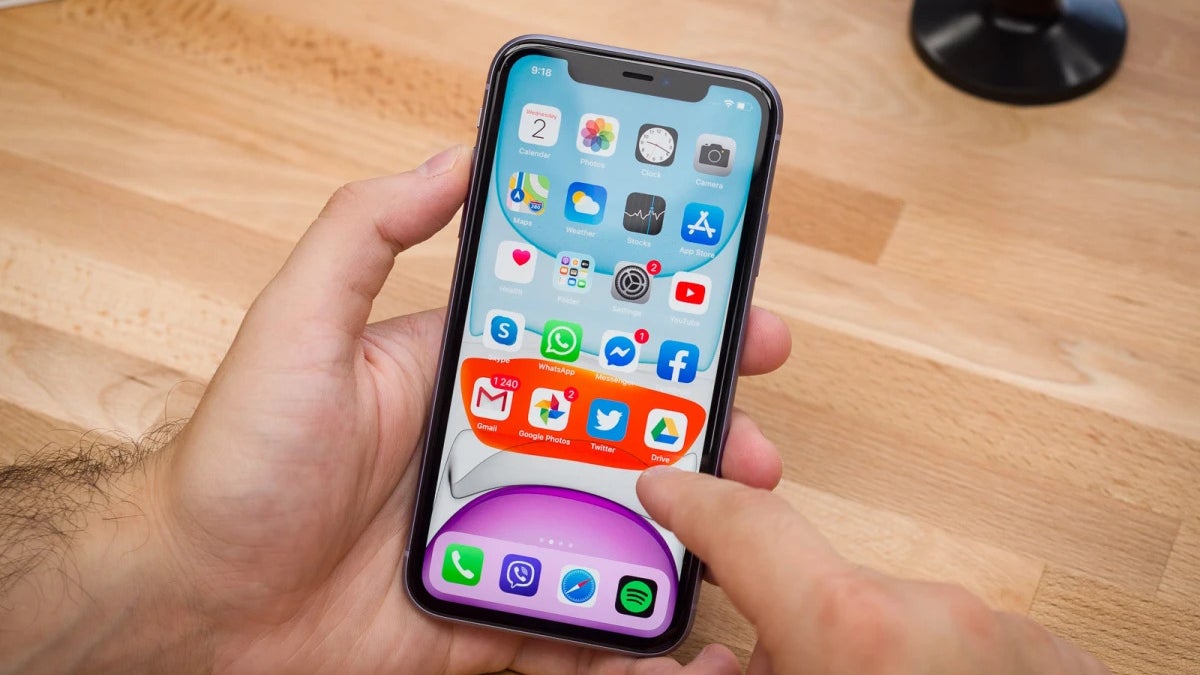 If you are traveling internationally, this could be due to your mobile service provider's roaming restrictions, which are commonly enabled by default to prevent unwanted charges. If the issue only occurs when using data, such as when checking email or browsing the web, it may be that your cellular data usage is disabled or malfunctioning.
Restoring iPhone Service: The Step-by-Step Guide
Dead spots can only be avoided directly in two ways: by using a signal booster or by constantly shifting locations in search of a place with service. While signal boosters may not be practical on the road, they could be useful at home if you experience weak reception in certain areas.
Depending on the situation, you may need to move just a few feet to one side in the same area, go to a new room, or wait a few minutes in a moving car.
Aside from that, restarting your iPhone is the simplest solution (when it works) to see if it's just a connectivity issue. If it doesn't work, try turning "Cellular Data" off and then on again under Settings > Cellular.
Change the "Roaming" settings under Settings > Cellular > Cellular Data Options if you suspect that they are at fault. You can choose whether or not to use 5G or LTE for calls and data by switching Roaming on and off.
Getting service will continue to become more of a challenge, so if your older phone doesn't support 3G, you may want to consider upgrading. Take out the SIM card and reinstall it according to Apple's guidelines to discover if the issue is a poor connection. Don't hesitate to get in touch with your service provider to request a replacement SIM card if the problem persists.
Methods for Resetting Your iPhone's Network Settings
It's also possible that an issue with your iPhone's network settings is to blame. If you do this, any information about your network connections that may have been stored in the past will be deleted.
After that data is erased, it must be re-entered. Although this is not a major setback and will not prevent or hinder anything of significance, putting things back together may require some time and effort.
To reset the network settings on an iOS 15 device, go to Settings > General > Transfer or Reset iPhone > Reset. All of your cellular preferences, Wi-Fi networks (and passwords), and VPN configurations (if any) will be wiped clean.
Users using iOS 14 must perform a similar but somewhat different procedure: The only thing left to do is open the Settings app and navigate to General > Reset > Reset Network Settings.
Your iPhone should be able to connect to the network once more after a factory reset, supposing the settings were the cause of the problem. It's possible, though, that you'll need to re-log into your Wi-Fi network manually first.
Methods for Changing iPhone Carrier Settings
Changes to your carrier settings, which are normally handled automatically, might also cause problems. These changes can be missed for a variety of reasons, including ignoring an update prompt or forgetting to activate a new SIM card.
The caveat is that you can't check for updates until your iPhone is already connected to a Wi-Fi or cellular signal, so keep that in mind.
You can see if a carrier update is available by going to Settings > General > About. If you try to access the menu and nothing happens, the issue is not related to your carrier settings, and you can move on to other solutions.
If your phone prompts you to update your carrier settings via a pop-up menu, you should go ahead and do so. You may easily make changes to your preferences by following the on-screen instructions