Liar Liar is based on a series of light novels written by Haruki Kuo and illustrated by konomi. It takes place on "academy island," where students fight to decide the order of things at school. Hiroto Shinohara, a transfer student, gets the highest score ever on the school's entrance exam, which is the hardest in the country. He beats last year's winner, Sarasa Saionji.
Rika Tachibana will be joining the cast as Noa Akizuki alongside Yurika Moriyama as Tsumugi Shiina, Hibiku Yamamura as Ami Kagaya, Houko Kuwashima as Natsume Ichinose, Momoko Seta as Fuka Tatara, and Mai Mochizuki as Yuki Tsuji.
Liar Liar Anime Reveals More Cast and Summer 2023
The TV anime version of Haruki Ku's Liar Liar light novel series will start this summer, it has been confirmed. It also showed more of the people who will be in the anime.
Additional cast members include Rika Tachibana as Noa Akizuki, Yurika Moriyama as Tsumugi Shiina, Hibiku Yamamura as Ami Kagaya, Houko Kuwashima as Natsume Ichinose, Momoko Seto as Fūka Tatara, and Mai Mochizuki as Yūki Tsuji.
There is also an official YouTube channel for the anime. Before the anime starts airing in June, the channel plans to release a voice drama every month for five straight months. On February 14 at noon [JST], a voice drama about Valentine's Day will come out.
The anime also plans to take part in AnimeJapan 2023, which will take place on March 25 and 26. At the event, new information about the adaptation will be shared.
RELATED MORE: Tomb Raider Season 1 Release Date: Is It Released in 2023?
Liar Liar Anime: Release Date
In 2023, the Liar Liar anime will come out. The exact dates have not been made public yet. But it is expected to come out in the Summer of 2023.
What's the Story?
Academy Island is where the anime takes place. Students use their minds to win here, and their rank is based on how many points they get. Hiroto Shinohara is a new student who gets the best score on the entrance exam and beats the top student, Sarasa Saionji, on his first day.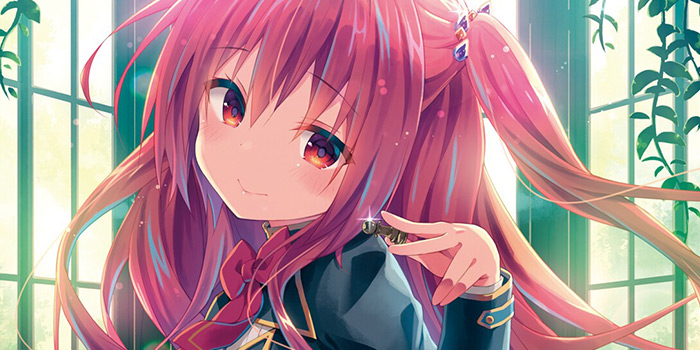 Hiroto's secret, though, is that he is a fake. He has only lies and bluffs, which he has used to get ahead. He uses these lies to move forward on the island, with the help of his cute maid Shirayuki Himeji, who is also a liar.
Now, he has to tell clever lies and cheat to stay at the top. But he doesn't know that Saionji, the queen and best student at the academy, is fake. So, she's been doing the same thing. Now, they have to be very careful when they play these mind games.
RELATED MORE: Helck TV Anime Announces Streaming Plans for Summer 2023 Season!
About Liar Liar
It is a Japanese romance comedy light novel series written by Haruki Kurosawa and illustrated by Konomi. The series has been out since April 2019 under the imprint MF Bunko J, which is owned by Media Factory. In August 2019, the seinen manga magazine Monthly Comic Alive by Media Factory began running a manga adaptation with art by Funa Yukina.
The story takes place at an academy, where students fight each other to see how they rank and where they belong. Hiroto Shinohara, a young student, gets the best score ever on the school's exam, which is the hardest in all of Japan. On the first day of school, he beat Sarasa Saionji, the queen of the school, and became one of the school's Elite Seven Stars.
The Main Casting
The main cast reads from left to right; Genta Nakamura as Hirroto Shnohara, Yukina Shutou as Himeji Shirayuki, and Wakana Kuramochi as Sarasa Saionji. Some people have been added to the anime's cast.
Rika Tachibana as Noa Akizuki
Yurika Moriyama as Tsumugi Shiina
Houko Kuwashima as Natsume Ichinose
Hibiku Yamamura as Ami Kagaya
Momoko Seto as Fuuka Tatara
Mai Mochizuki as Yuuki Tsuji