A major South Korean news station, SBS News, made a lot of people angry when it took out Michelle Yeoh's reference to "ladies" from her Oscars acceptance speech.
Yeoh was the first Asian woman to win the Oscar for best actress. In her speech, she said that her win was a "beacon of hope and possibility" for "little boys and girls who look like me."
"And ladies, don't ever let anyone tell you that you're past your prime," she added, referring to the fact that older women in Hollywood are often given fewer chances.
SBS News took out the word "ladies" from a news segment and changed Yeoh's words to "you all" so that no gender was mentioned. After getting backlash from viewers, it later took down the segment it had posted online and re-posted it with Yeoh's "ladies" comment, according to Yonhap News Agency.
READ MORE: Kelly Clarkson Talks About How Sad It Was For Her Kids When She and Brandon Blackstock Split Up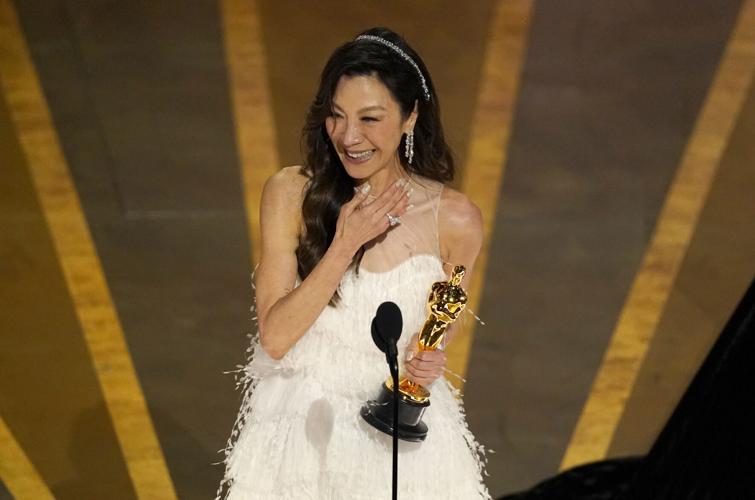 According to Korean media, the broadcaster said it didn't mean to change Yeoh's words, but it took out the word because of the "connotation" of the word "ladies."
NPR asked SBS News for a comment, but they didn't answer right away.
Dozens of people wrote on SBS News' official message board, calling the move "censorship" and asking for an official apology from the leaders.
The incident shows how tense things can get when talking about gender in South Korea.
Women's empowerment has become a dirty word because of a wave of men who say they are now the victims of gender discrimination. Many young women are afraid to talk about women's rights because they might be called radical feminists, even by their peers.
Jinsook Kim, a professor at Emory University who studies online misogyny and feminism, told NPR in December that "a lot of women can't talk about gender issues in public, and they don't even talk to their close friends about it because they don't know what their friends think about it."
Yeoh, who was born in Malaysia, has talked out about how hard it is for Asian women in Hollywood. She told Fresh Air last year, after the movie came out, that her Oscar-winning role in Everything, Everywhere, All at Once was originally written for Jackie Chan, with Yeoh playing his wife.