LeVar Burton is an actor, writer, director, producer, and host from the United States. Burton's first role was as Kunta Kinte on the popular ABC drama series "Roots," which he played for the first time in 1977.
This was also his first chance to act professionally. LeVar was nominated for an Emmy Award for Best Actor in a Drama Series because of how he played his role. Burton is well-known for his work on "Reading Rainbow," a PBS show.
Early Life
A. Levardis Robert Martyn Burton Jr., who we call LeVar Burton, was born on February 16, 1957, in Landsthul, Germany, where his father was stationed with the Army (per Deseret News).
After he moved to the United States two years later (and went back to Germany again in 1964), Sactown Magazine says Burton spent his formative years in Northern California.
Burton's parents got a divorce when his father went abroad for the second time, so he, his mother, and his two sisters moved to South Sacramento.
Still, Burton seems to have had a good upbringing, even though his parents split up and that may have hurt the family's finances.
Burton was always interested in reading, so that wasn't a surprise. "Books and writing have always been very important to me," he told Sactown Magazine.
"My mother was an English teacher, so reading was a big deal in our home when I was growing up." Burton also remembers the bookmobile, which he loved and which often stopped right outside his house.
When Burton was a teenager, he decided to go to seminary school. But while he was there, he found that he was more interested in something other than religion. "After I decided I didn't want to be a priest, I had to find something else to do with my life," he said.
"There was a great history of theatre at St. Pius, and I became very interested in acting because of it." And, as they say, the rest is history.
Read More: Jose Canseco's Net Worth: The Rise and Fall of a Baseball Legend!
How Much Money Does LeVar Burton Have?
Burton is best known for hosting the educational TV show Reading Rainbow for kids on PBS for more than 23 years. He won 12 Daytime Emmy Awards and a Peabody Award for his work as the show's host and executive producer.
Reading Rainbow ran for 23 seasons and won more than 2,000 awards, including 26 Emmys.
Roots and Early Years in Show Business
Burton's big break came in the miniseries "Roots," which was based on the Alex Haley novel of the same name. "Almost a Man," which came out in 1976, was his first movie role. In 1977, the actor was nominated for an Emmy Award for his role as a young Kunta Kinte.
In the same year, he was in "Looking for Mr. Goodbar," a crime drama with Diane Keaton, Richard Gere, and Tuesday Weld. At the end of the decade, Burton had two big lead roles in biopics that were made for TV.
In the 1978 movie "One in a Million: The Ron LeFlore Story," he played Ron LeFlore, a troubled Detroit kid who got out of jail and played baseball for the Detroit Tigers. Then, in 1979, Burton played Donald Lang, a deaf black man from Chicago who was charged with killing two prostitutes, in the movie "Dummy."
The movie, which also starred Paul Sorvino as Lang's lawyer, won a Peabody Award and was nominated for an Emmy for Outstanding Television Movie. In the early 1980s, Burton starred in the TV miniseries "Guyana Tragedy: The Story of Jim Jones" with Powers Boothe, Ned Beatty, and James Earl Jones.
It was about the real-life Peoples Temple and the mass suicide of its members. Burton has also been in episodes of "Trapper John, M.D." and "Fantasy Island." In 1980, he was in "The Hunter," a crime thriller, and in 1981, he was in "Grambling's White Tiger," a TV movie based on the life of quarterback Jim Gregory.
Read More: Finola Hughes Net Worth: The Actress and Dancer's Financial Success!
Star Trek: The Next Generation and Reading Rainbow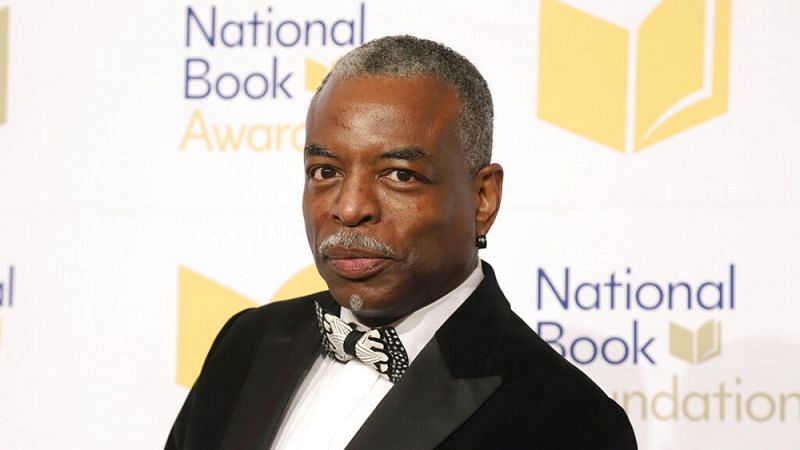 In 1983, Burton became the host and executive producer of the PBS children's show "Reading Rainbow."
This was one of the best things he ever did for his career. Burton got a lot of praise for the show, which ran for 23 seasons and earned him 24 Daytime Emmy Award nominations and 12 wins.
He also won a Peabody Award in 1992 and a number of NAACP Image Awards. When the show ended in 2006, Burton and his business partner Mark Wolfe started RRKIDZ, a company that makes media for kids.
In 1986, "Star Trek" creator Gene Roddenberry offered Burton the part of Geordi La Forge in the TV show "Star Trek: The Next Generation." This was Burton's next big role. Burton was the star of all 178 episodes of the show, and he also directed two of them.
Later, he played the same character in four movies based on the TV show: "Star Trek Generations," "Star Trek: First Contact," "Star Trek: Insurrection," and "Star Trek: Nemesis," which came out in 2002.
He also directed many episodes of the TV shows that came after "Star Trek," such as "Deep Space Nine" and "Voyager."