Jodie Comer has caught the "stage bug." After doing well in her first show, Prima Facie, she is eager to do another show in the next few years.
"I'll definitely do more theater," the Killing Eve and Free Guy star told source at the Olivier Awards after-party at the Natural History Museum in Kensington, London, just a hop, skip, and a jump from the Royal Albert Hall, where theater stars had gathered earlier Sunday night to give themselves a well-deserved pat on the back.
The actress pointed to Prima Facie producer James Bierman and said, "I'm going to hold on to him. Because he gave me this chance, I'll follow him."
Comer's performance as an attorney who defends rapists and is then sexually assaulted by a colleague won her a bunch of best actress awards, including a statuette at the Olivier's, which are the West End's version of the Tony Awards.
During the first run of Suzie Miller's drama at the Harold Pinter Theatre last year, she went with her gut. Tessa, the character she played in the play, jumped up on a table at one point. "That was just instinct," she said, adding that she wanted to show how Tessa looked.
"As the run went on, I became less afraid and learned more about myself, my emotions, and my instincts because of playing her," she said. Comer's dad saw her first dress rehearsal and her last show. He was impressed.
"He said, 'You've gotten faster,'" she laughed as she talked with friends on the edge of the museum's makeshift dance floor. She swayed to the beat every once in a while, but she wasn't really letting loose.
Most likely, she was saving her energy for her flight back to New York to start rehearsals for the Broadway show Prima Facie, which starts previews at the Golden Theatre on April 11 and has a gala opening night on April 23. The limited season of ten weeks ends on June 18.
She said, "We've been practicing for a week, but we need to hurry back to pick up where we left off."
Next Moves
Bierman told us that he and Comer will talk about what to do next after the actress finishes her run on Broadway and her film and TV commitments.
Bierman said, "When Jodie is ready to try again, I want to work with her on more theater projects." "She has decided to stay on stage. She seems to have gotten the bug."
People and dinosaurs were everywhere in the Natural History Museum. In one of the display rooms, there was a Titanosaurus, but it was just a skeleton and not moving around.
As people walked into the party, they saw the skeleton of a blue whale hanging from the ceiling of the Hintze Hall. It was made with all the stagecraft of the theater art we had just been celebrating.
One human being, in particular, was treated like a star attraction. Who is he? Paul Mescal. He thinks it's "creepy" that so many people are interested in him. He should have worn his tuxedo to the party instead of a dress shirt that looked like it had been sprayed on.
When we saw the star walking around with a group of friends in the huge main hall, he smiled and said, "I was hot." A lot of women and a few men were watching his every move. The Olivier Award for Best Actor, also known as the "Larry" after theater legend Laurence Olivier was in Mescal's right hand.
He had won it for his performance as Stanley Kowalski in Tennessee Williams's A Streetcar Named Desire at the Almeida Theatre. The play had since moved to the Phoenix Theatre.
"I'm not giving it up, for real. I'm keeping it close," he said. He would love to play Kowalski on Broadway if the production directed by Rebecca Frecknall moved there. But when will he be able to do it?
As soon as he's done with the short season at the Phoenix, he'll go to Morocco to play Lucius in Ridley Scott's Gladiator 2, which will be filmed there. Mescal has been working out for months to get his biceps ready for the buzzy feature.
Then, he has to quickly get rid of his muscled body so that he can act with Josh O'Connor (The Crown, God's Own Country) in Oliver Hermanus's World War I drama film History of Sounds (Living).
Read More:
It looks like the role needs more brains than brawn. Two other awards went to A Streetcar Named Desire: Best Revival and Best Supporting Actress for Stella, which was played by Anjana Vasan.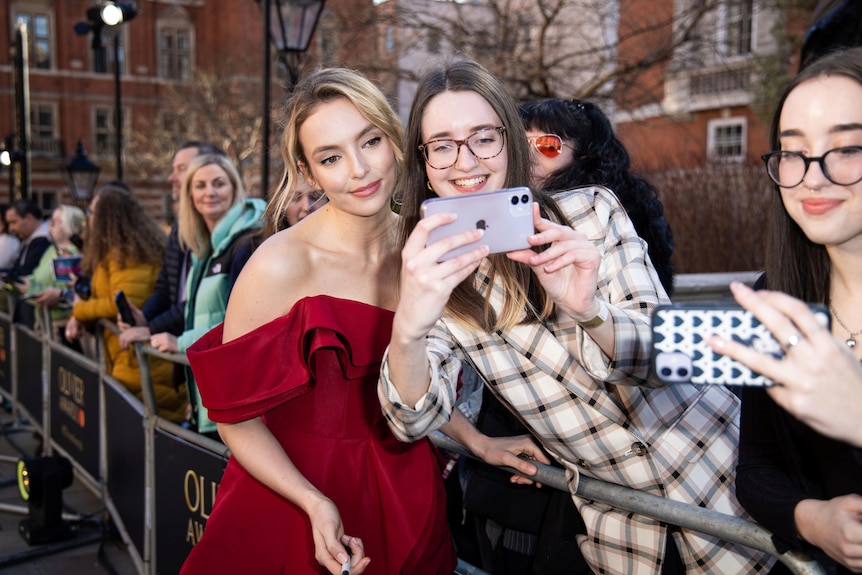 Patsy Ferran's performance as the electrifying Blanche DuBois was up for Best Actress. Her portrayal of southern gentility was the show's center, but Comer won the award on the night in question.
But Almeida Theatre shows had a pretty good night, with trophies for Streetcar and Will Keen winning Best Supporting Actor for his role as Vladimir Putin in Peter Morgan's play Patriots, which is directed by Almeida's artistic chief Rupert Gould (Judy).
On May 26, Patriots move to the Noel Coward Theatre for a 12-week run. Zubin Varla and Katie Brayben won for their parts in Tammy Faye, whose music was written by Elton John.
Some people had hoped that the rock star would play a song or two at the after-party, but to be fair, he had just finished the first of ten shows at the 02 on the south side of the River Thames in Greenwich.
Gould, who also directed Tammy Faye, said, "It was never going to happen."