Chris Smith was a pro-defensive end in American football. Smith was a great pass rusher for the Razorbacks when he played college football at the University of Arkansas.
Smith was picked by the Jacksonville Jaguars in the fifth round of the 2014 NFL Draft. This was after he had a great college career. He played for the Jacksonville Jaguars for his first two seasons, mostly as a bench player. In 2017, he signed with the Cincinnati Bengals.
Smith became a good pass rusher while he was with the Bengals. In two seasons, he had 8.5 sacks. In 2019, he got a three-year deal with the Cleveland Browns. However, a personal tragedy cut his time in Cleveland short.
In September 2019, Smith's girlfriend died in a car crash, and he was given time off to grieve. Later in the season, Smith went back to the Browns. He played in six games and had one sack.
He was cut from the team in March 2020, and later that year, he signed with the Las Vegas Raiders. But during the 2020 season, the Raiders let him go, and he did not play in the NFL in 2021.
Even though Chris Smith has had a hard life, he has shown himself to be a skilled and versatile defensive end who can help in a number of ways. He is a dangerous pass rusher because of how fast and agile he is, and he has also shown that he is good against the run.
Smith has had ups and downs in the NFL, but he is still a talented athlete who has the ability to make a big difference on any team he joins.
Early Life & Education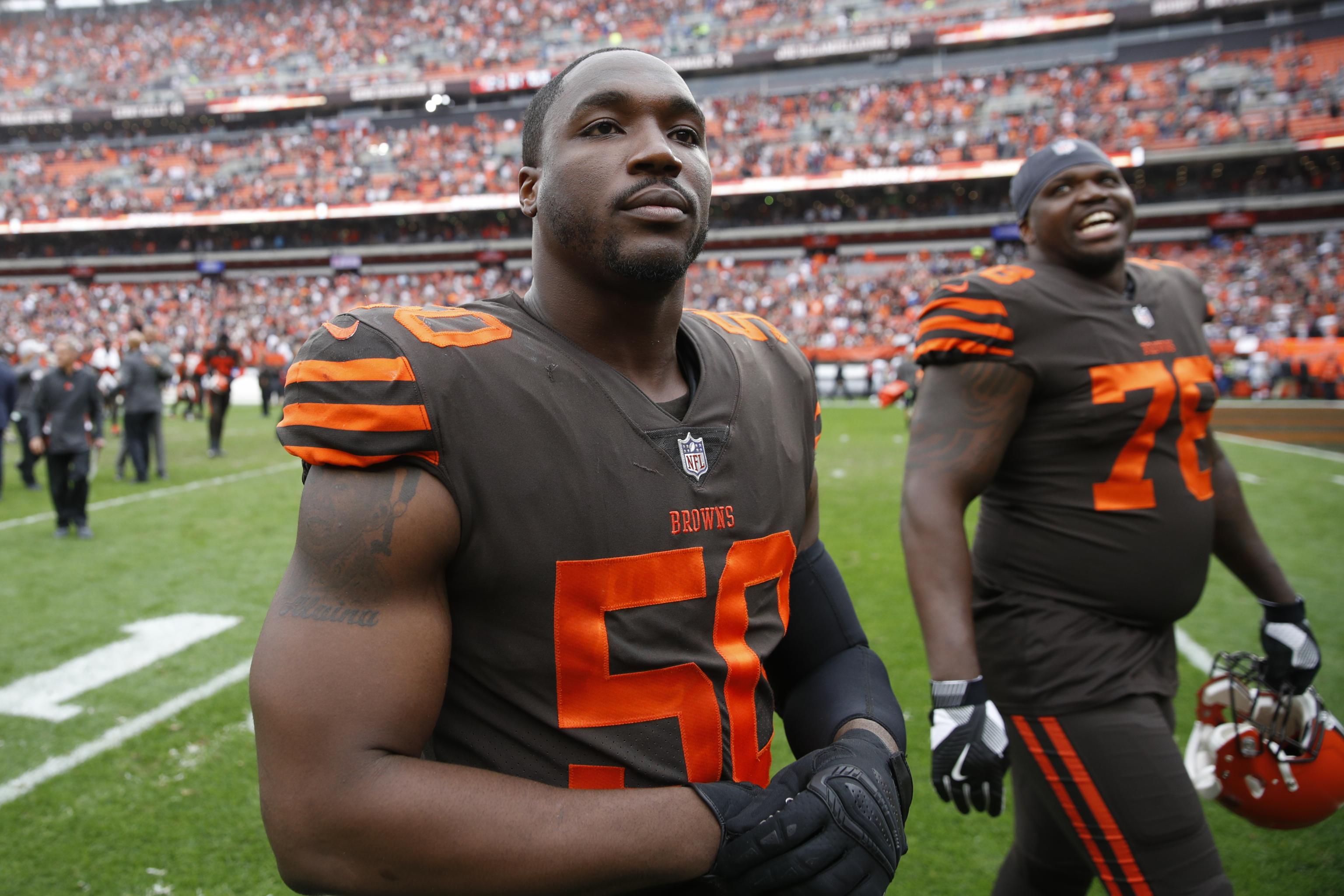 Smith was born on February 11, 1992, in Mount Ulla, North Carolina. He has always loved sports. He went to West Rowan High School and played linebacker and defensive end on the football team.
Smith's numbers as a senior were very good. He had 98 tackles and 16.5 sacks, which got him a lot of attention and praise. Smith did very well in high school, which made the University of Arkansas want to hire him.
From 2010 to 2013, he played for the Razorbacks. Each year, he made a lot of stops and sacks, which is a good sign. In 2012, he was a junior and had 52 tackles and 9.5 sacks. In 2013, he was on the second team of All-SEC because he had 37 tackles and 8.5 sacks.
The Jacksonville Jaguars picked Smith with the 159th overall pick in the fifth round of the 2014 NFL Draft. In his first season with the Jaguars, he played in six games and made three stops.
In 2015, he played in all 16 games and started eight of them. He had 3.5 sacks, which showed that he could be a good pass rusher. But in 2016, the Jaguars let him go, and he signed with the Cincinnati Bengals.
Smith was able to show off his skills as a pass rusher with the Bengals. In 2017, he had three sacks, which was a career-high. After his deal was up, he joined the Cleveland Browns and played there for a year.
During that time, he forced a fumble, stopped two passes, and got a sack. Smith was released by the Browns in 2019, and he then signed with the Carolina Panthers. But he was let go before the season started.
Smith tried out for the Las Vegas Raiders in August 2020, and they signed him to their practice team. During the 2020 season, he was added to the active roster more than once. In December, he was signed to the active squad.
He signed with the Baltimore Ravens in 2021, but he was cut during the preseason and put on the practice squad.
In September 2021, he joined the Houston Texans' practice squad. Later that year, he was moved up to the team's main roster. Smith's life was cut short on April 17, 2023, when he died at the age of 31.
Read More: The Rising Net Worth of Mikey Williams: How the Basketball Star Built His Fortune!
Chris Smith's Net Worth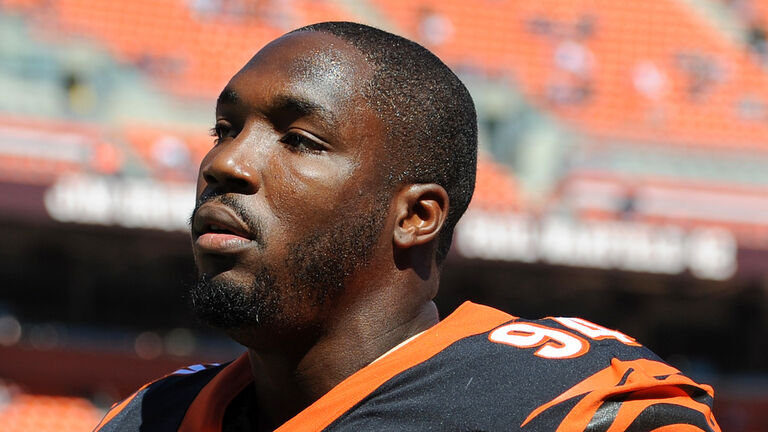 Sources say that Chris Smith had a net worth of between $6 and $8 million at the time of his death in April 2023. His long and successful NFL career brought in almost all of these gains.
In the 2014 NFL Draft, the Jacksonville Jaguars picked the player in the fifth round. Smith made about $2.4 million during his time with the Jaguars. In 2018, he moved to the Cleveland Browns and got a huge three-year contract worth $12 million, with $4.5 million guaranteed.
In 2020, the Carolina Panthers picked Smith after he had played for three years. But his deal took a huge step back, and he now only makes $1.495 million a year. The football player will get a $910,000 deal from the Las Vegas Raiders at the end of the 2020 season.
The next year, he joined the practice squad of the Baltimore Ravens and was paid $252,000 to do so. He signed a deal with the Houston Texans later in 2021 and made $42,000. In 2022, he was no longer tied to a team.
NFL career
Smith played in 72 NFL games and had 80 stops and 11 sacks during that time. He used to play football for the Arkansas Razorbacks. In 2013, his final year, he was named to the All-Southeastern Conference team 2017 and 2018 were his best years in the NFL.
In 2017, he led the Bengals with three sacks. In 2018, he started two games for the Browns and played in all of their games. During the season, he made 21 tackles, had one sack, stopped two passes, and forced a loss.
Smith signed with the Seattle Sea Dragons of the XFL in March 2023 and played in four games for the team.
Read More: Comparing George Wendt's Net Worth to Other Cheers Cast Members!
Tragedy and Death
Smith had to deal with a terrible loss in his personal life while playing for the Browns in 2019. On September 11 of that year, he had just dropped off his lover Petara Cordero on the road when a car hit her.
She died right there. Smith had three kids, and one of them was with Cordero. The football player also didn't do well the next season after the accident, so the Browns let him go.
The Browns said that Smith had died on April 17, 2023. He was 31 years old. "It's sad for his family, his friends, his old teammates, and Rowan County as a whole.
He was the person who gave back the most, and he gave a lot of money to schools and projects in the area. "No matter where his football career took him, he never forgot where he came from in Rowan County," his obituary said.